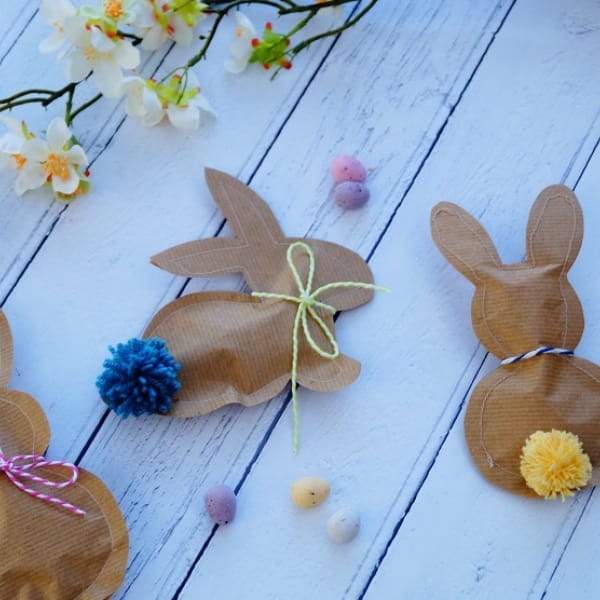 How to make an Easter Bunny Treat Parcel
Easter is on its way and if you're looking for something to brighten up the dinner table, fill them with excitement on the egg hunt or simply give as a gift, our cute Bunny Parcels are just perfect and super simple to make!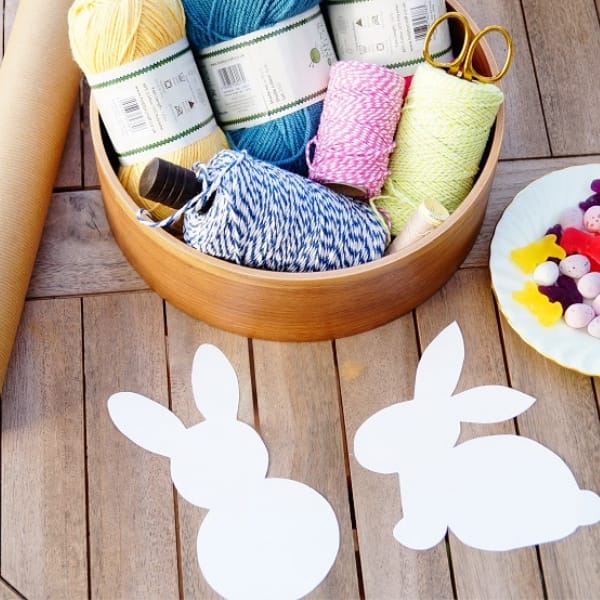 What you'll need: Brown Paper, Bunny Templates (you can find some on our pinterest page), a pencil, pom poms (or cotton wool), stripey string, sweets, scissors, glue (or double sided tape), scissors, needle and thread (or a sewing machine if you prefer).
Step One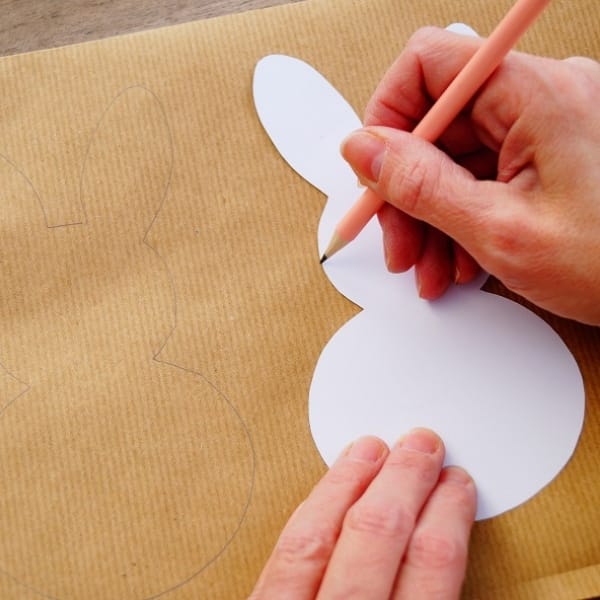 Fold your brown paper in half and draw around a pre printed template (you can find some on our pinterest page). Having a template does make them much neater and easier to sew but if you don't want to print some out then you can simply freestyle it!)
Step Two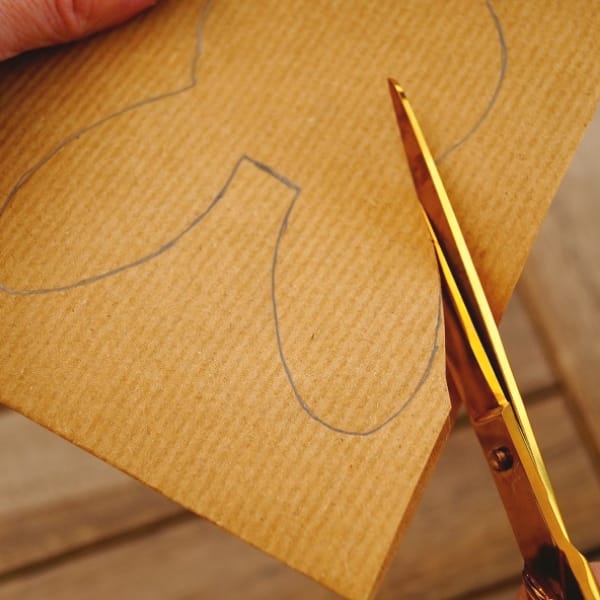 Cut out your bunnies. As you'd previously folded over the brown paper you should now have 2 the same.
Step Three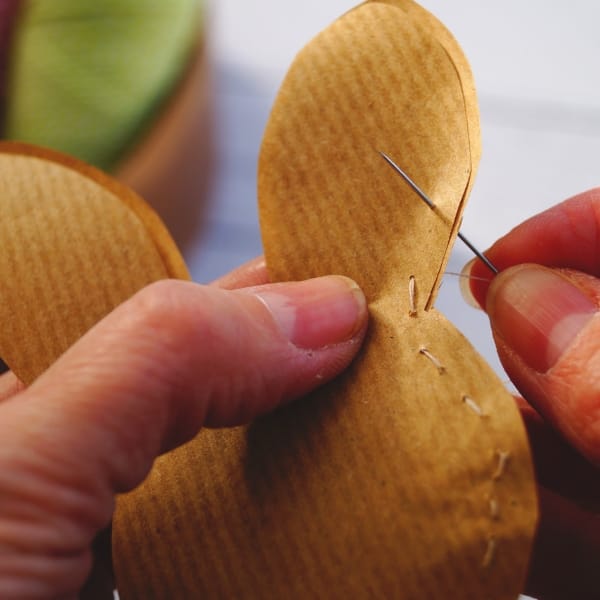 Time to sew both pieces together. This can be done by hand with needle and thread if you have a sewing machine you can use that however don't forget to leave a gap for the filling.
Step Four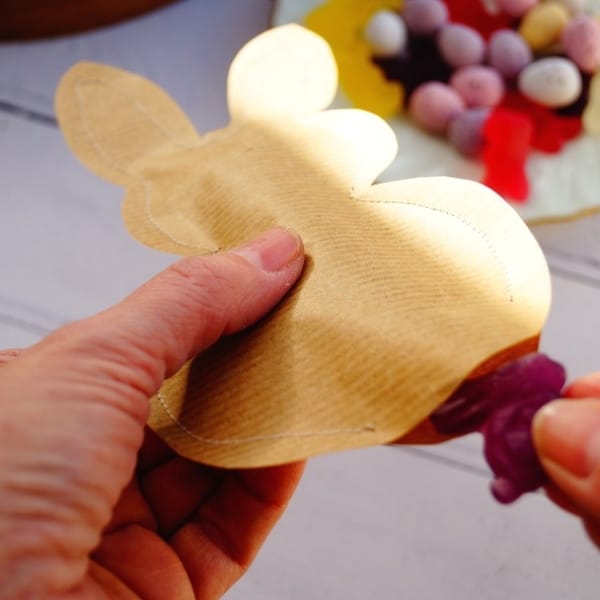 Through the gap fill your paper bunny with sweets, treats or if this is for an egg hung, how about adding a message or clue? Once you've filled it, you'll then need to sew the gap up.
Step Five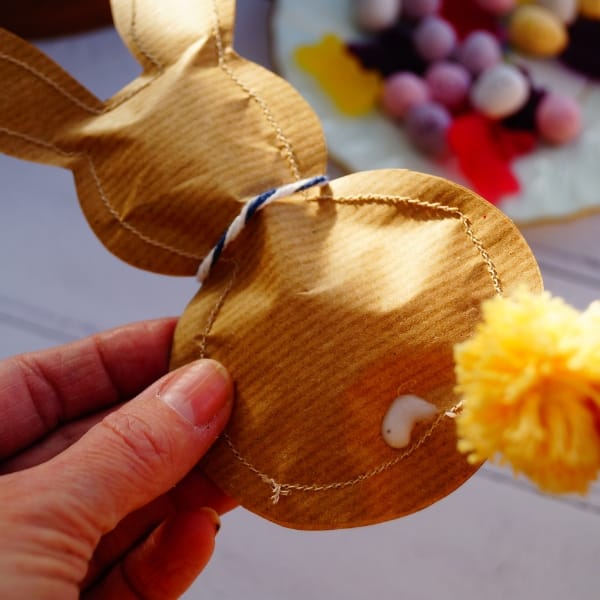 To complete your bunny parcel, decorate with a stripy string neck tie and a lovely bright wool pom pom tail (see our previous blog for how to make quick pom poms) or simply use cotton wool instead! (Attach the tail with glue but if you are filling with sweets that aren't wrapped up we'd recommend using double sided tape instead to avoid the glue soaking through onto anything edible.)
And there you have it!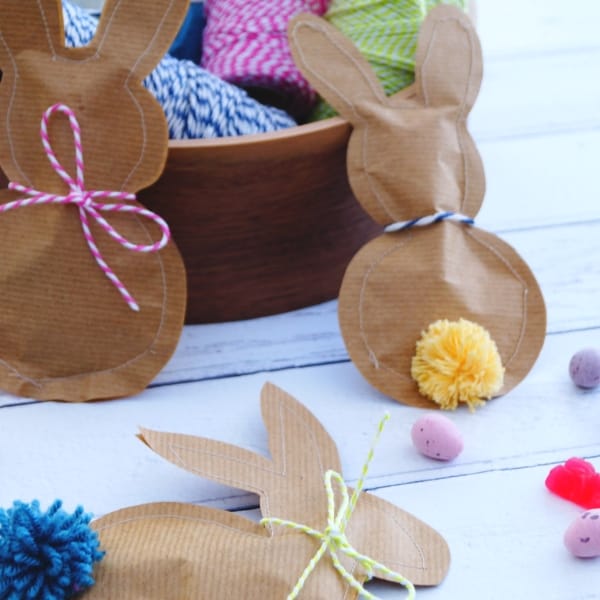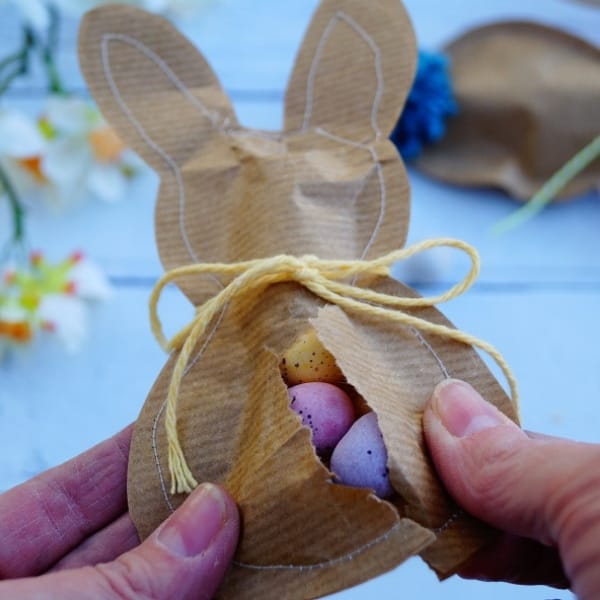 How cute are they? Do have a go and let us know how you got on. And if you've enjoyed our blog today then do please share with others! (Buttons Below or visit our social media and share from there.)
Happy Spring everyone.
Need materials? You'll find some of the materials used in this blog in our online store.