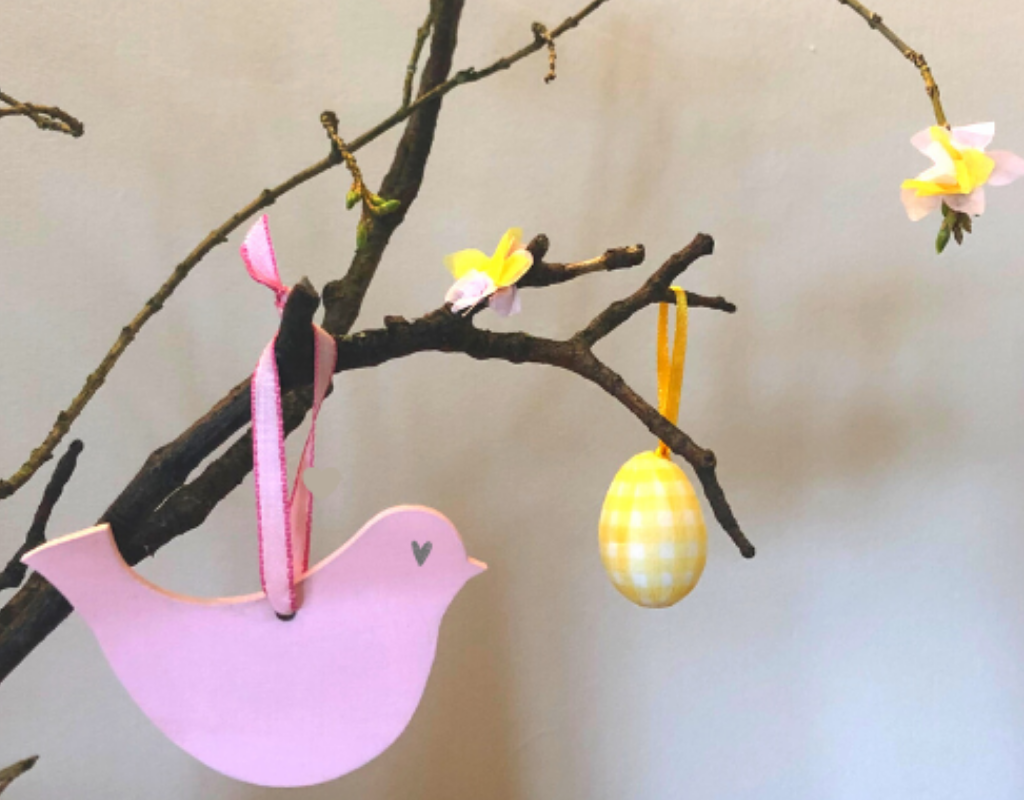 Spring Crafting – Blossom Table Decoration
Looking to bring Spring in and brighten up your home?
Our pretty blossom table decoration is really easy to make and is perfect to hang on your favourite Spring decorations such as eggs, birds or rabbits.
Here's our quick 'how to' guide!
What you'll need: 1) 1 to 2 sheets of Yellow and Pale Pink tissue paper 2) Flower punch (or pencil and scissors to craft your own flower shape) 3) Double sided tape 4) Twigs and a container to put them in (we simply raided the garden and use an old jug out of our garage).
Also you might wish to gather together any other hanging decorations you wish to attach ie birds, decorative eggs etc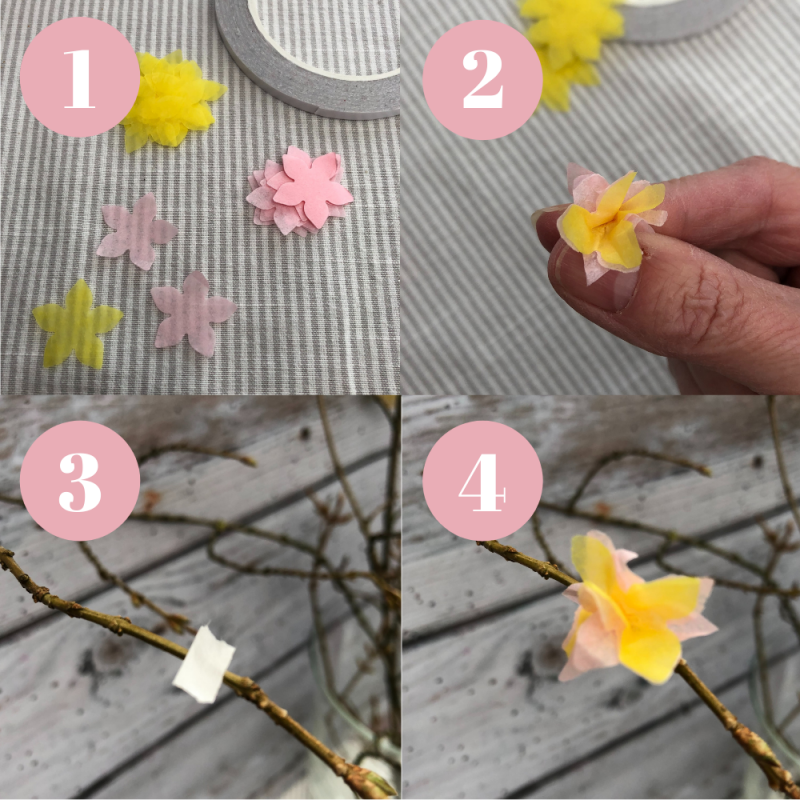 Step 1) Take your tissue, fold it twice and cut out some 5 petal flower shapes. You can do this with a flower shape hole punch if you have one or if not it's really easy to just draw a petal shape like ours, fold your tissue several times and cut out by hand with scissors to create several at a time.
Step 2) Place 2 pink petals together and then add one yellow petal on top and nip them together with a little twist. Repeat to make as many as you like.
Step 3) Put your twigs in your chosen container and arrange as you wish. Then begin to add little pieces of double sided tape and remove the backing. (note: we've kept our twigs natural as they've come out of the garden but you could paint them ie white etc if you wish to brighten them up or you are working to a colour scheme)
Step 4) Take your petal blossom pieces and simply stick to the double sided tape on the twigs and there you have it!
Need materials? Why not take a look at our Spring Craft Bundle , Little wooden birds or shop in our Wrapping Room or Craft Department
And of course please do share! Links below!