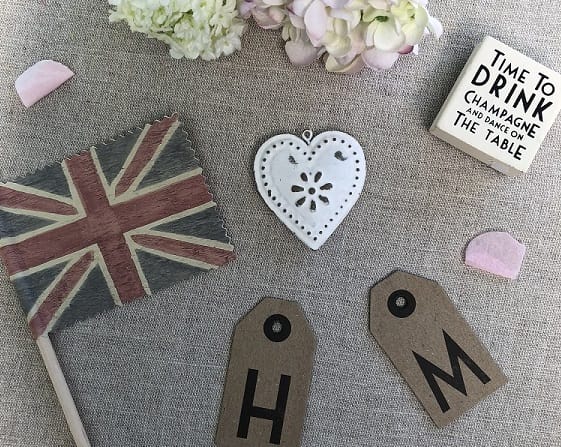 And they lived happily ever after!
Do you always take a nicely wrapped gift to a wedding even if you're giving them money or vouchers too? Being a bit of a traditionalist I must admit 'I do'.
No matter how small, its all about the thought and celebrating the 'gift' of marriage. The day after our wedding my hubby and I sat relaxing with a glass of champagne in our hotel room, reflecting on our amazing wedding day and opening all the cards and gifts from our loved ones. We felt so emotional opening them and feeling all the love 
? and thought behind them.
We were, after all, opening them together as Mr & Mrs…such a special feeling! As I recall it took us hours (a welcome breather after lots of busy days pre wedding!) and whilst I suspect it might take Meghan and Harry a bit longer to open theirs, they and all the other happy couples out there will undoubtedly appreciate the thought too if you do wrap them up even the littlest of something!
And so we come on to the actual wrapping…Oooh!!  I just so love wrapping for weddings! A luxury feel all the way is my tip (unless you know otherwise) and this doesn't have to be costly or over the top either.  Satin ribbon, wedding sentiments or the addition of some imitation pearls or diamonds will all give a feel of luxe for that extra special day.
Ah….So there you have it…Just a few ideas to guide you through this years wedding season and one final tip for you…If it's wrapped with love it's always going to be the best gift you can give them!
For more information on our wrapping services and workshops please visit us at www.moreprettythings.co.uk