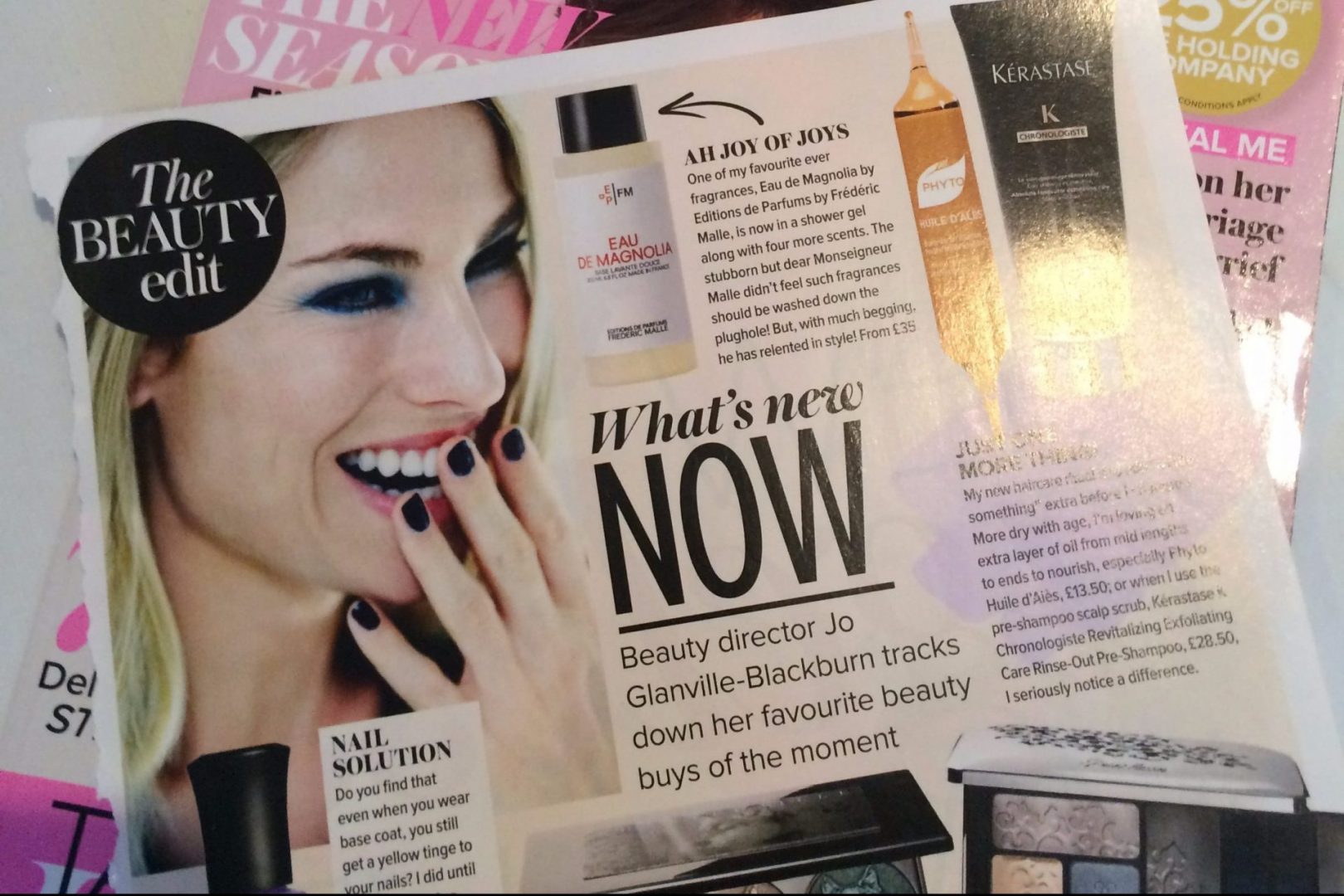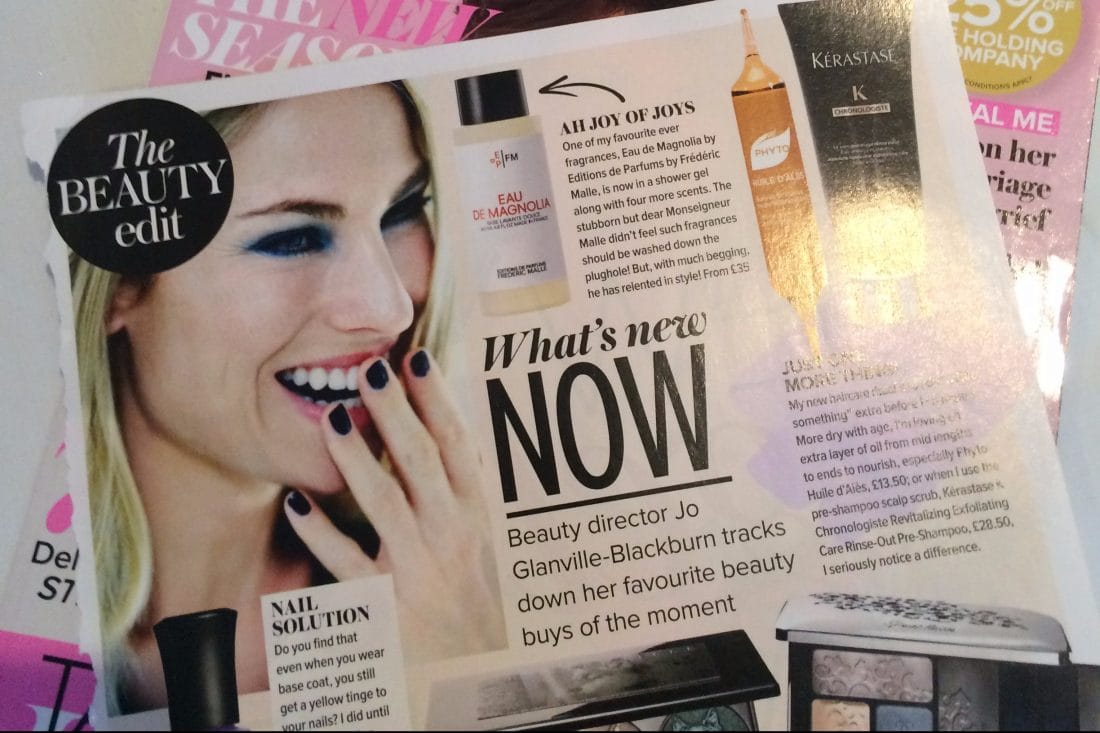 Bespoke Mothers Day Wrapping!
Need some last minute wrapping inspiration for Mothers Day? We've got a few ideas to share with you and don't worry if you've not got time to dash out for materials…This is all about using what you have around the house to create something pretty and bespoke.
And, if the time you've saved by not traipsing to the shops means some extra time spent with your lovely mum then I suspect that will be the most precious gift you can give her anyway.
Creating something bespoke… So, first off, what type of mum do you have…Is she glitzy and glam, modern, crafty (I mean that in the best possible way you understand ie sewing, knitting), a gardener, fashionista, cook or musician perhaps…Whatever her hobbies, loves or likes, the first place to look in is the magazine rack!
From recipes to articles on gardening, magazines provide lots of pages you can use as gift wrap which can tie into most hobbies (pardon the pun) or link to the gift inside.
Alternatively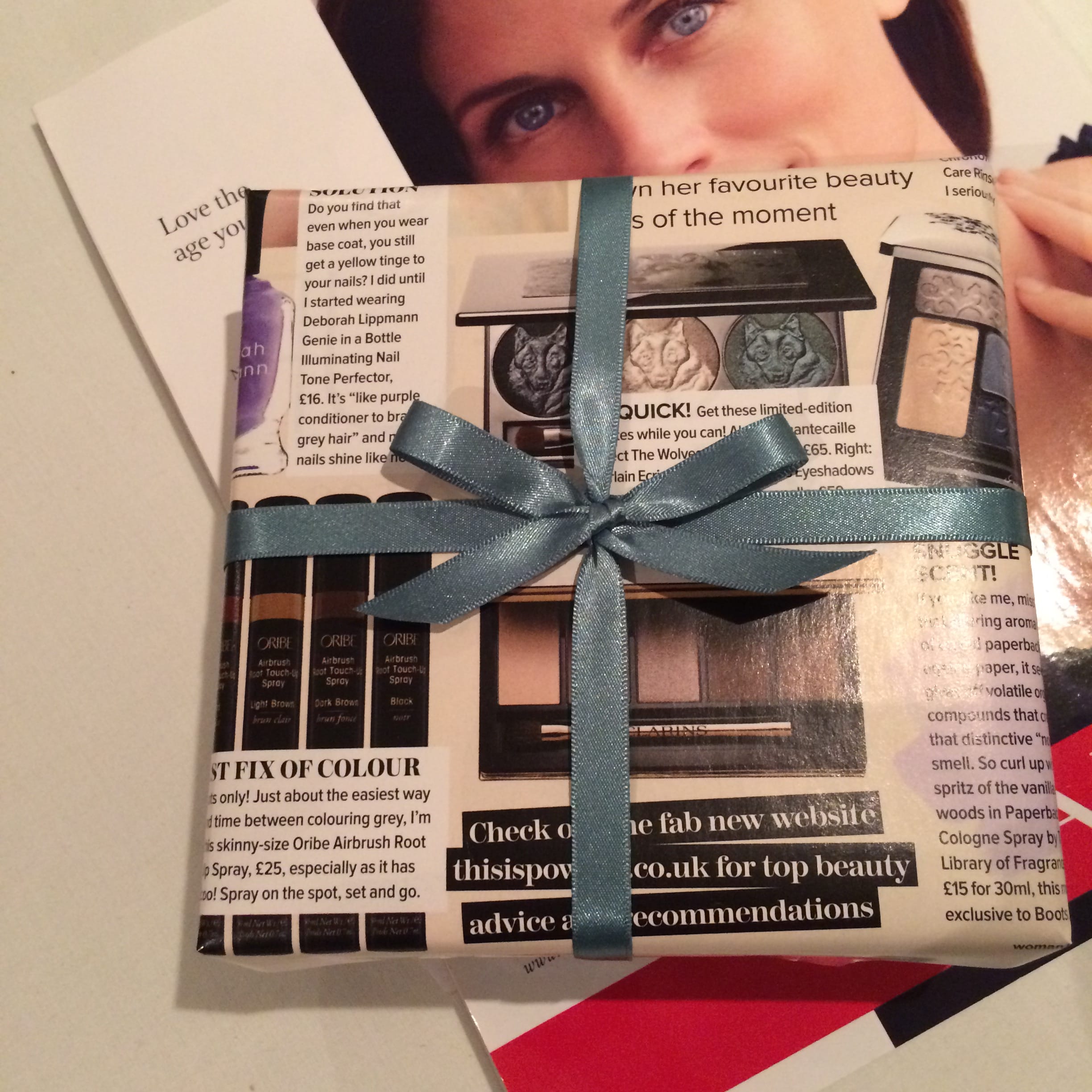 , there's lots of other materials you might have handy which would be perfect to wrap with …Everything from scraps of leftover wallpaper, music sheets, baking paper (great for bottle or plant wrapping as its quite pliable) and a real favourite of mine for all occasions…Maps!
Yes with many of us using sat navs there's plenty of old maps discarded and hiding somewhere in the house or a travel guide with a map in the back. So whether she has a passion for Italy or has some happy memories of her childhood spent at the seaside, find the page it's on and use that to wrap with! Perhaps you can find a photo of her there, take a copy and make it into a gift tag.  It's such a lovely way to show her you have thought of her and a great way to inspire her to tell you more stories about her past travels (whilst partaking in copious amounts of tea and cake of course!). And for those with mums who have dementia/alzheimer's, it's a clever way to help recall some precious memories and promote conversation too.
Also don't forget the humble knitting or sewing pattern…Like this fabulous vintage one by Vogue. It's way too wonderful to sit in the bottom of a drawer, never seeing the light of day. Instead, give it the airing it deserves and turn it into some stylish wrap. Retro is very 'in' and so will suit most mums tastes but also perfect for a mum who is a bit of a fashionista or who loves sewing…Unless of course it's too precious to cut up…You may lose Daugher/Son points if you have ruined a rather good pattern or a rare antique!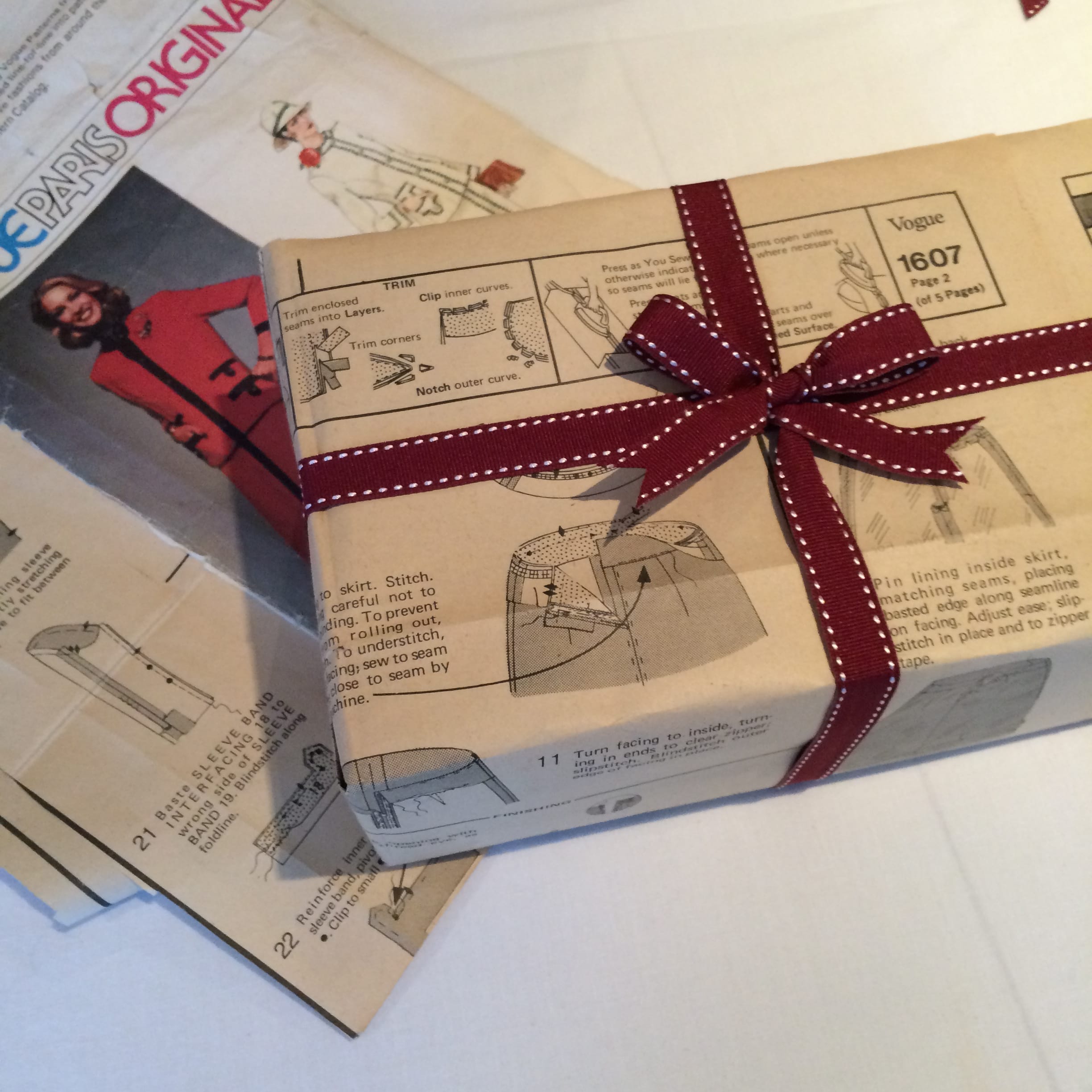 Another very versatile wrapping material…Wallpaper! Here's an example of what you can achieve with just a small scrap of left over wallpaper from a DIY project. We've used this lovely Laura Ashley wallpaper to make a pretty gift bag and just tied a simple bow. Voila! An elegant and bespoke gift bag for a piece of jewellery or pretty scarf!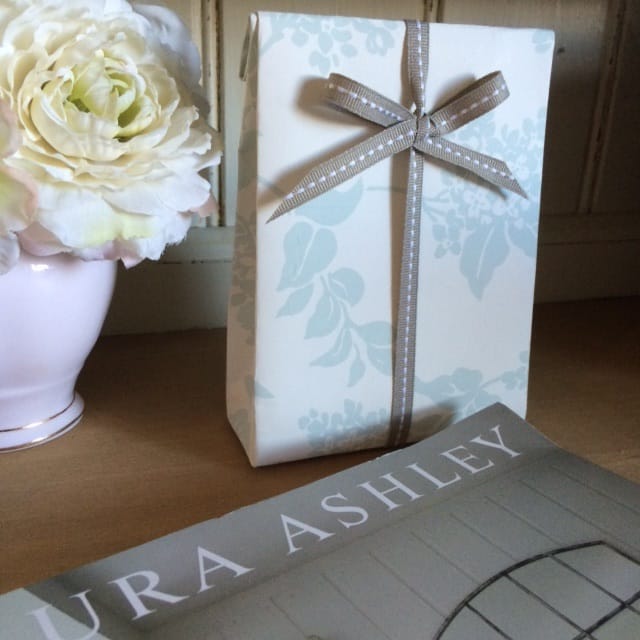 And finally, gift vouchers…in an envelope…They really don't have to be so, well, plain!  Even just a bit of ribbon criss crossed on it or tied simply in a 'shoe lace' bow would make the world of difference. Or you could go a bit further and add some flowers, a tag etc..There's always something you can add to pretty it up.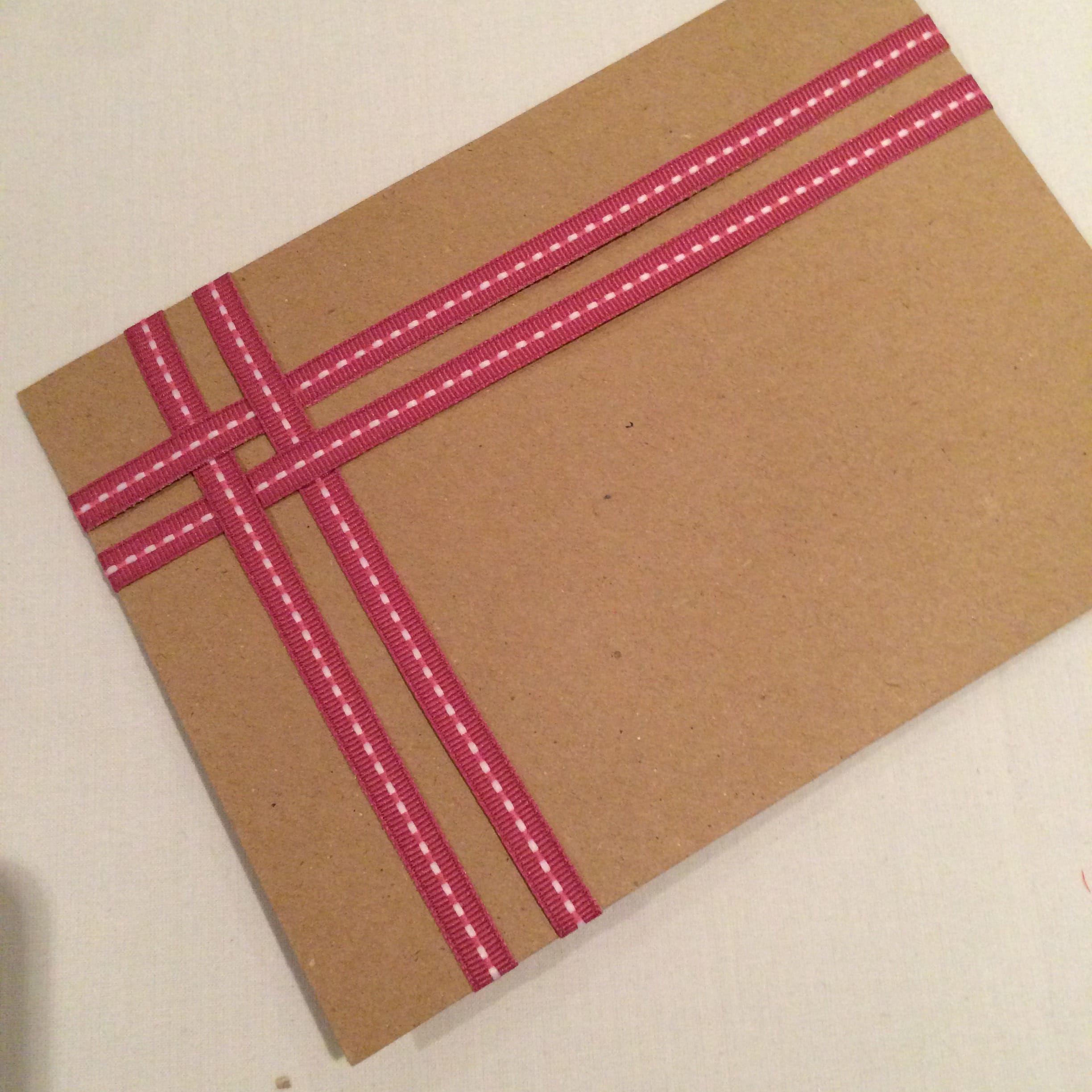 Finally…. I couldn't end this blog without sharing with you the inspiration behind it.
Last year I received a gift which was wrapped in a rather unusual material. Not one I see or use on a regular basis in the wrapping room…Tin foil! My eldest Son (who is a chef!), said he couldn't find the gift wrap and his wife was at work so he'd improvised.  That's my boy!  I couldn't have been happier had he have wrapped it in gold leaf as I do just love that he took a minute to think about it and rather than dashing off to the shop, he found a way around it (Although if he resorts to wrapping in foil every year I reserve the right to put him on the naughty step!).  It makes me smile every time I think about it…A real memory maker that inspired me to write this blog today after remembering it and at story to recall in years to come (to future grandchildren who may want to wrap for him on fathers day and need some inspiration themselves!)
Happy mothers day wrapping everyone …And for those of you who are sadly without your mums this year, you're very much in my thoughts, I hope tomorrow you are able to enjoy happy memories of the times you spent together. x