How to wrap a magazine…
Being poorly or having a stay in hospital is just rotten isn't it?!  You're often confined to the space you're in and if in hospital you're without your home comforts and things to keep your mind occupied.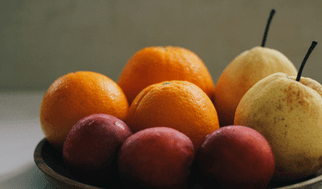 Now, as a visitor it can be difficult to know what to take or send to someone in advance of a hospital stay as some hospitals don't allow flowers and even a healthy bowl of fruit or traditional bunch of grapes can be a faux pas if the patient is 'nil by mouth'!
One gift that suits the occasion well therefore is a magazine (or two). Whether you'll be visiting the person during their stay in hospital or sending them in advance of the day you can always find something that'll suit. And they don't have to be any less attractive a gift as flowers or a fruit bowl!  Not with a bit of 'more pretty things' gift wrapping magic of course!
Here's a picture of how I prettily wrapped a couple of magazines this month for someone lovely who had to have a hospital stay.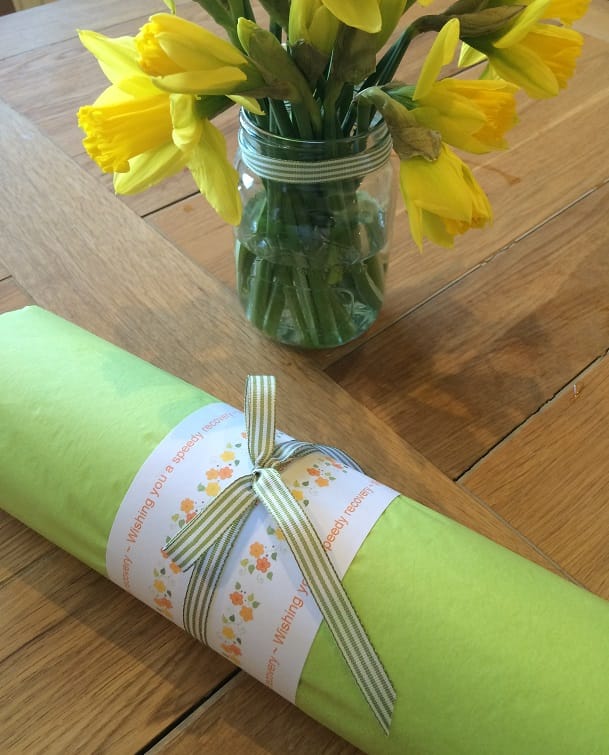 I chose some lovely Spring colors of Greens, Oranges and Lemons for their 'uplifting' feel and I wanted to do something bespoke, so I designed a co-ordinating label which forms a band around the tissue and is printed with the words 'Wishing you a speedy recovery' on it. (Simple to do with a printer and a little basic knowledge!) If you don't have a printer or feel you can do that then don't worry. Simply use some co-ordinating patterned paper instead or use plain and write your own personal sentiment on it.
So if you'd like a go at doing it yourself,then please see below for our 'how to' guide to prettily wrapping a magazine.
And don't forget….Magazines make a nice gift at other times too including Fathers day…With the likes of 'Top Gear' magazine and of course, Mothers day being the perfect time for a thumb through the latest 'Ideal homes' or 'County Living' magazine (my hints are just shameless….shameless!)
For more information on our Gift Wrapping Workshops visit www.moreprettythings.co.uk