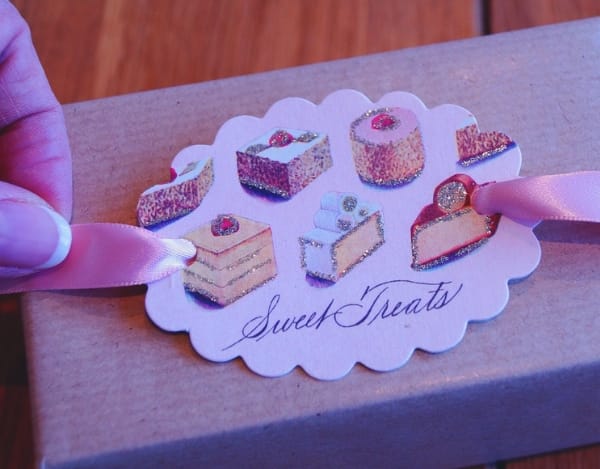 Just add a Gift Tag…
Over the years I've found myself with a variety of unintentional collections of this, that and the other. Things that I'm sure I'll need in the future so can't bear to throw away…You know the kind of thing….Odd buttons, old keys, mini toiletries from hotels and…..Gift tags!
Yes, it's a thin line between 'collector' and 'hoarder' at this point and my profession as a gift wrapper won't save me on this one as after rummaging through a very large box of gift tags, it's clear my love of them started way before my business began! (Many moons ago judging by some of the styles.. Apparently tastes do change!)
So, if like me you have some (??!!) very pretty gift tags you're hoarding (I mean saving for a rainy day) that you don't have matching paper for, then fear not….You can use them up and plain paper is your friend! Couple the tag with a bit of ribbon and some imagination (in other words hole punch a second hole in the tag, thread a length of ribbon through, secure on the back with double sided) and this is the result….A unique and pretty decorative touch to embellish a gift!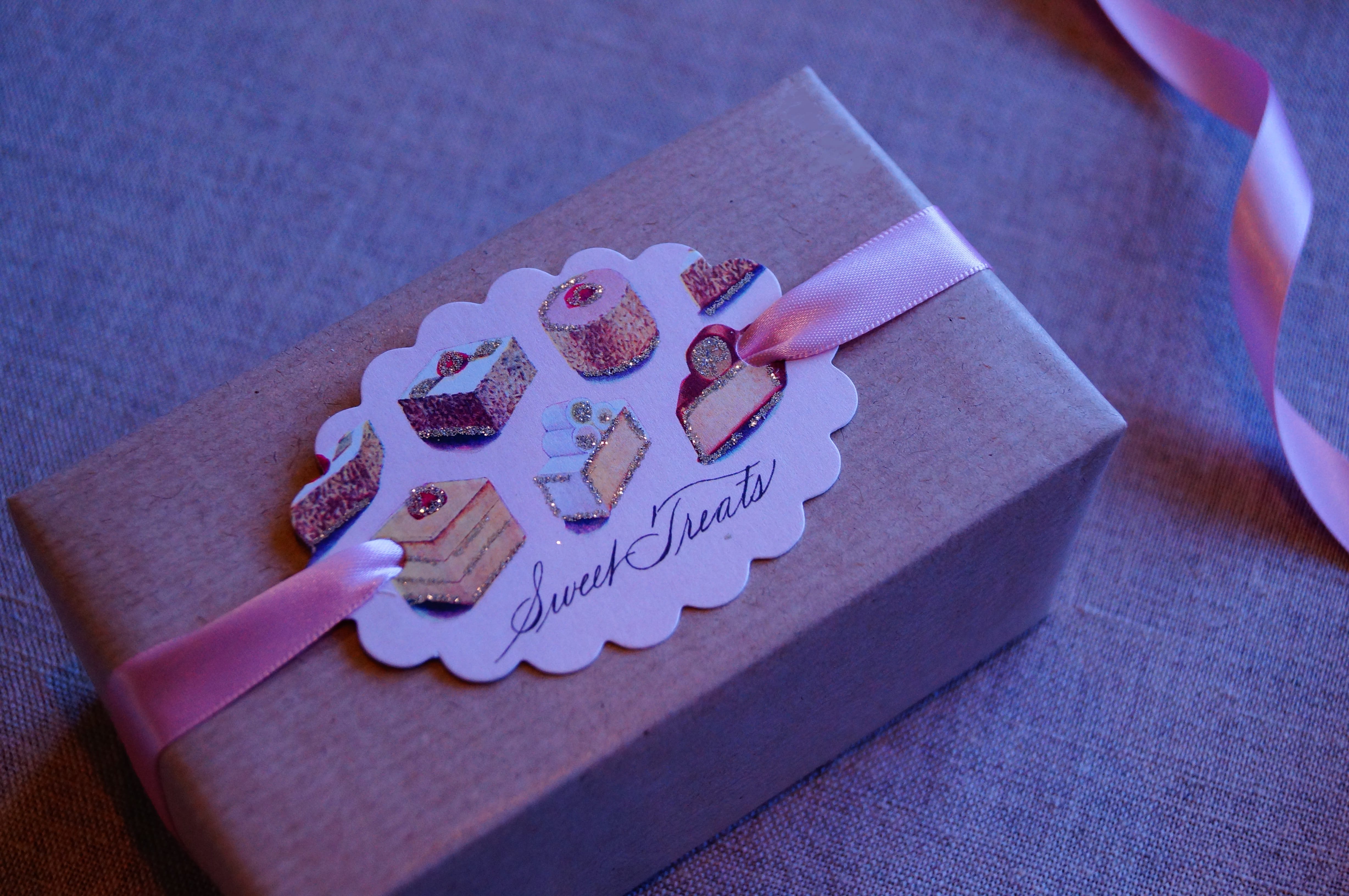 Like being creative? Don't forget to sign up for our e-newsletter on our home page at www.moreprettythings.co.uk to receive month updates and gift wrapping tips etc