Great Gift Wrapping ideas for the men in your life!
Is it only me that gets giddy about the prospect of gift wrapping for men? In all the years of teaching gift wrapping, I have never yet come across anyone who is quite as passionate about wrapping a male present as a female one. 
Curious to really understand the reasons behind it, I've been asking the question and have been told unanimously in a nutshell….Gorgeous girly wrapping papers, ribbons and accessories are readily available and easy on the eye but that finding such things for men are far and few between. (A relief to know it's that as opposed to you all believing men wouldn't care if it was wrapped in a carrier bag!)
Yes, I have to say, really fabulous papers and accessories for men often do take some searching for but honestly they are out there and there's some super stylish ones too. Take this sublime sailing boat paper …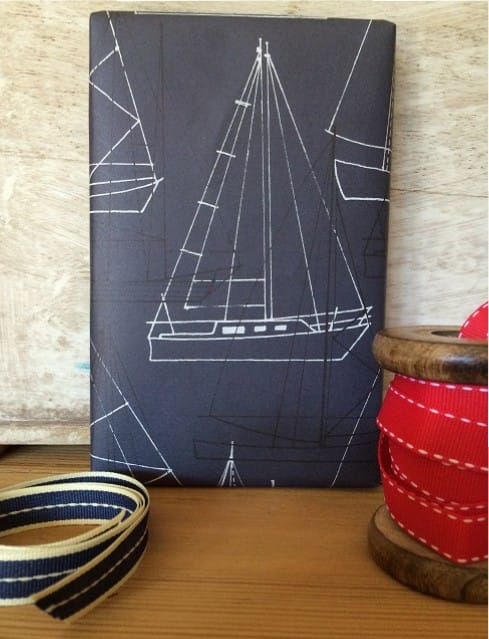 Of course when we originally wrote this blog we didn't have an online store so suffice to say the searching for gorgeous 'man' wrap and cards is definitely no chore now ….Proof it was needed with this gorgeous vintage car wrap (with matching card).  Such a great design.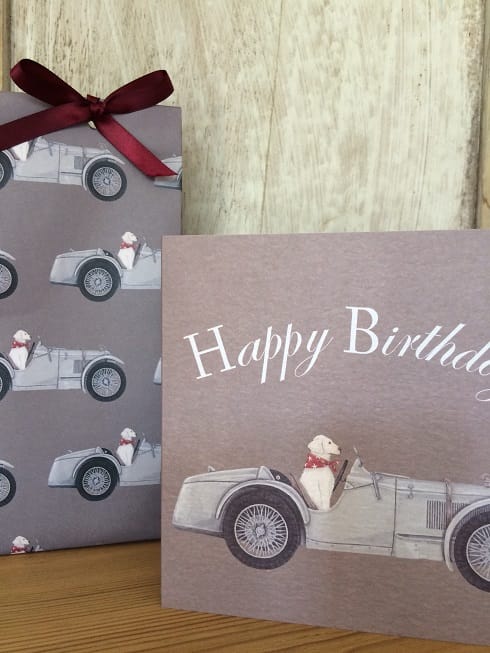 Or this fabulously fishy little number!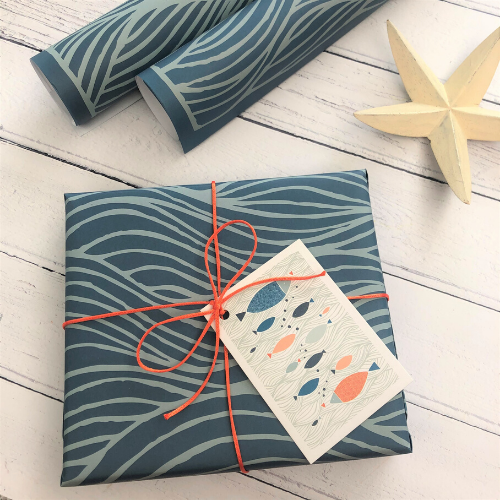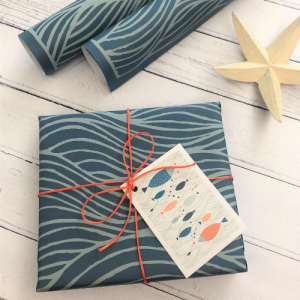 And never one to not share some of my own personal wrappings using whatever I can find in the house…Here's some from years ago to get you started!
From maps to football programmes to music sheets, there's always something to hand you can use or reuse! (Just make sure it's not an antique they're saving before you do use it though won't you!)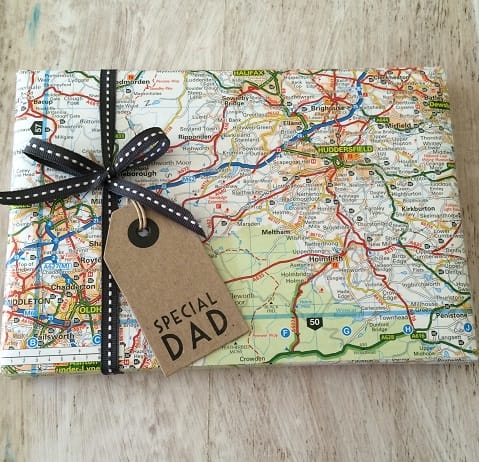 For more ideas, gorgeous wrap and other bits and bobs do visit us at www.moreprettythings.co.uk