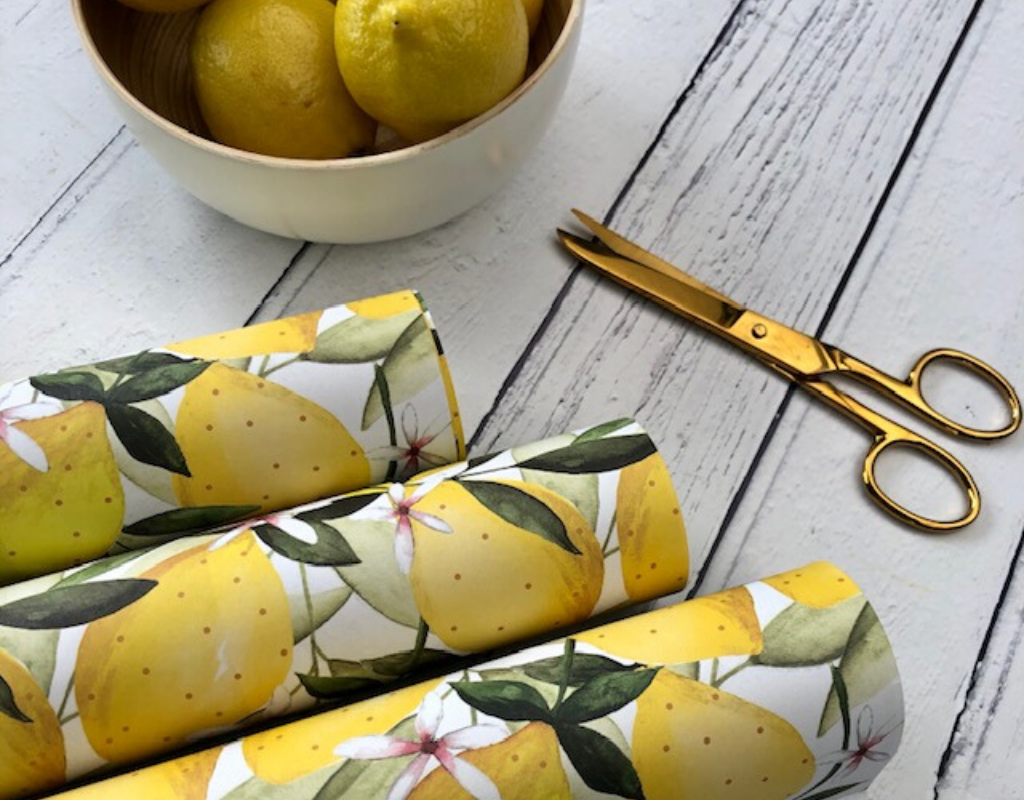 When life Gives you Lemons (and Lemon Gift Wrap!)
It's been a difficult few months and life really has given us our fair share of lemons hasn't it?
Thankfully we're a really resourceful and creative nation with our glasses half full and so throw us a lemon and we're likely to pop on a pinny and use it to create something yummy in the kitchen (or at the very least team it up with ice and pour ourselves a well earned G&T!)
Of course give us lemon gift wrap too and well…that certainly adds in another dimension doesn't it?
So this months blog is all about getting summer into full swing and to celebrate all the good things the lemon has to offer including its gorgeous sunshine colour and the countless ways to use it! Enjoy!
Pretty up your Preserves.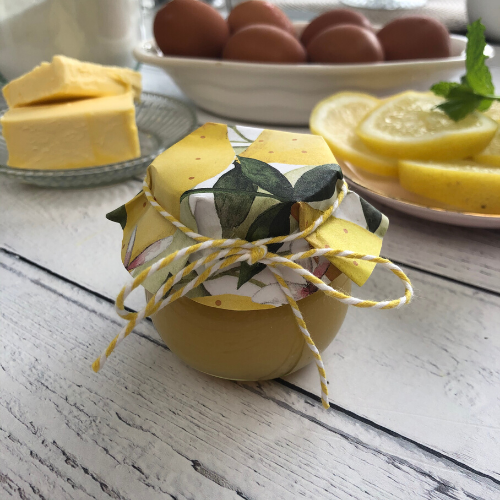 Want to make your homemade jams/preserves etc look as good as they taste before giving them as gifts to your friends and family? Simply cut a circle of wrapping paper (a little larger than the lid you wish to cover) then tie on with some matching stripey string, raffia or ribbon!
How pretty is that! The lemon paper being just perfect for using on homemade lemon curd!
For a lovely range of pretty quality wrapping papers, stripey string etc visit our online store here!
Never made lemon curd but want to have a go? It's super easy! We love this recipe by Sallys Baking Addiction. Why not give it a go!

2) As the saying goes…Make lemonade!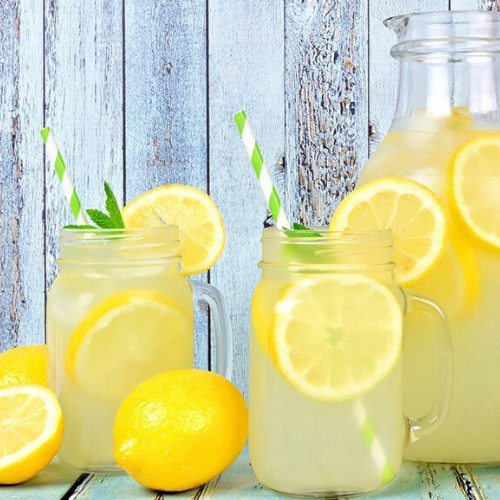 Traditional Lemonade is the perfect summer refresher and there's so many recipes out there to try but for those looking for a healthier alternative how about trying this no refined sugar recipe from Yorkshire based Mobile Bar Hire 'Olives Events'.
The recipe is available on their instagram account (along with a refreshing gin drink recipe too if you scroll!) and to find out more about them including the hire of their 'Gin and Bubbles Bar' click here for their website.
3) Use them to make a Zesty Summer Wrap!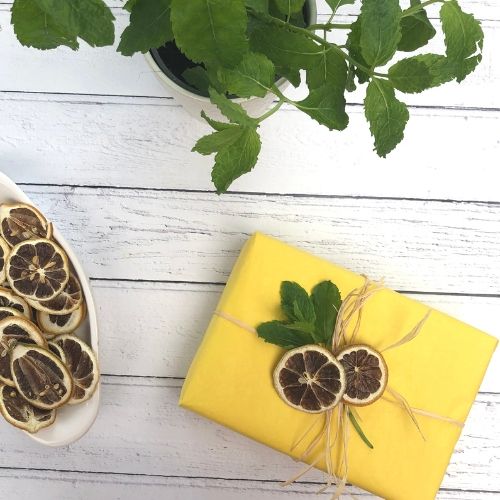 It's so easy to turn a plainly wrapped gift into something that looks fabulous.
To create the zesty summer look shown above, simply wrap your gift in lemon tissue, tie on some natural raffia, add in a sprig of fresh mint and (with a hot glue gun) attach some dried sliced lemons and voila, looks practically good enough to eat!
Don't have a hot glue gun…no worries..Just thread the raffia through the lemon and tie securely instead.
And finally… We couldn't finish without something sweet now could we? (Would have been rude not to!!)
4) Make Lemon Cake (with Icing )…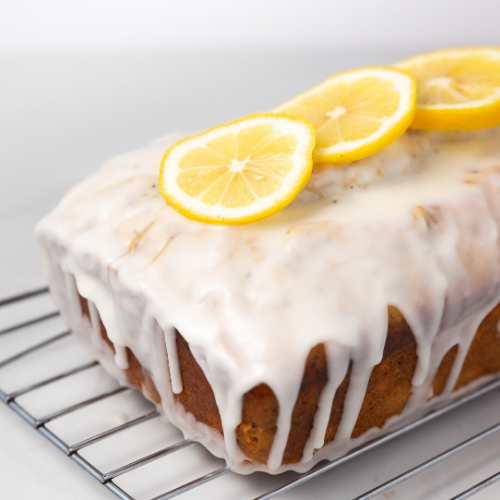 Being diary free I tend to look for a Vegan recipe for most of my cake recipes these days and in honesty I usually find them to be much nicer than the traditional ones.
I recently found a great little recipe on instagram. 'Recipes of Holly' has so many lovely recipes and you can just head over to her website with a link in the bio, then type in what you're after and have a go!
I found the instructions so easy to follow and the lemon loaf cake recipe was just delicious!
Oh the power of technology and social media. How lucky are we to have the ability to keep ourselves amused and informed during the lock down with recipes, blogs and the likes on tap, no matter what the subject matter!
………………………………………………………………………………………………………………
We so hope you've enjoyed this months blog and if so, please share! Lets pass on all the good things and keep everyone uplifted at this testing time!