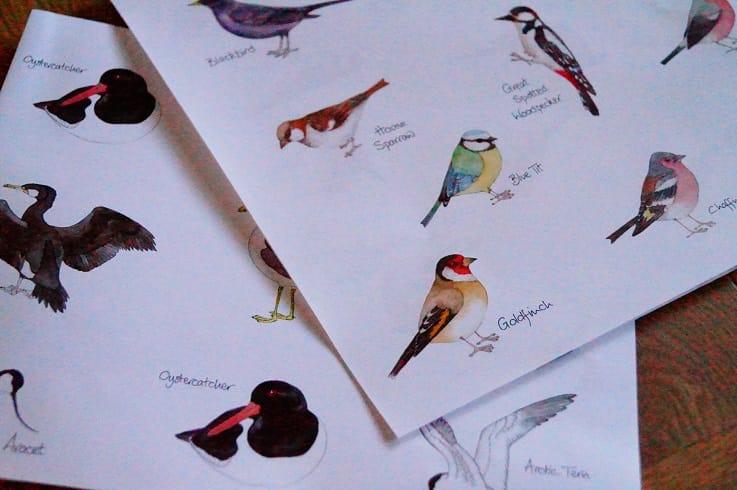 Hello birdie!
In my line of work I have the pleasure of meeting lots of wonderful people, many of them very creative!  This week was no exception and I was thrilled to stumble upon the very talented Artist and Illustrator, Iona Buchanan.
Iona has designed a fabulous collection of homewares ranging from a rather gorgeous artichoke apron to a really delightful wren tea towel…Ooh and a lovely lobster cushion that caught my eye… I have just the place for that!
Lots of lovely things there were but you can imagine my delight can't you when Iona introduced me to her gorgeous gift wrap! It didn't take me long before the scissors were out and I was wrapping with it…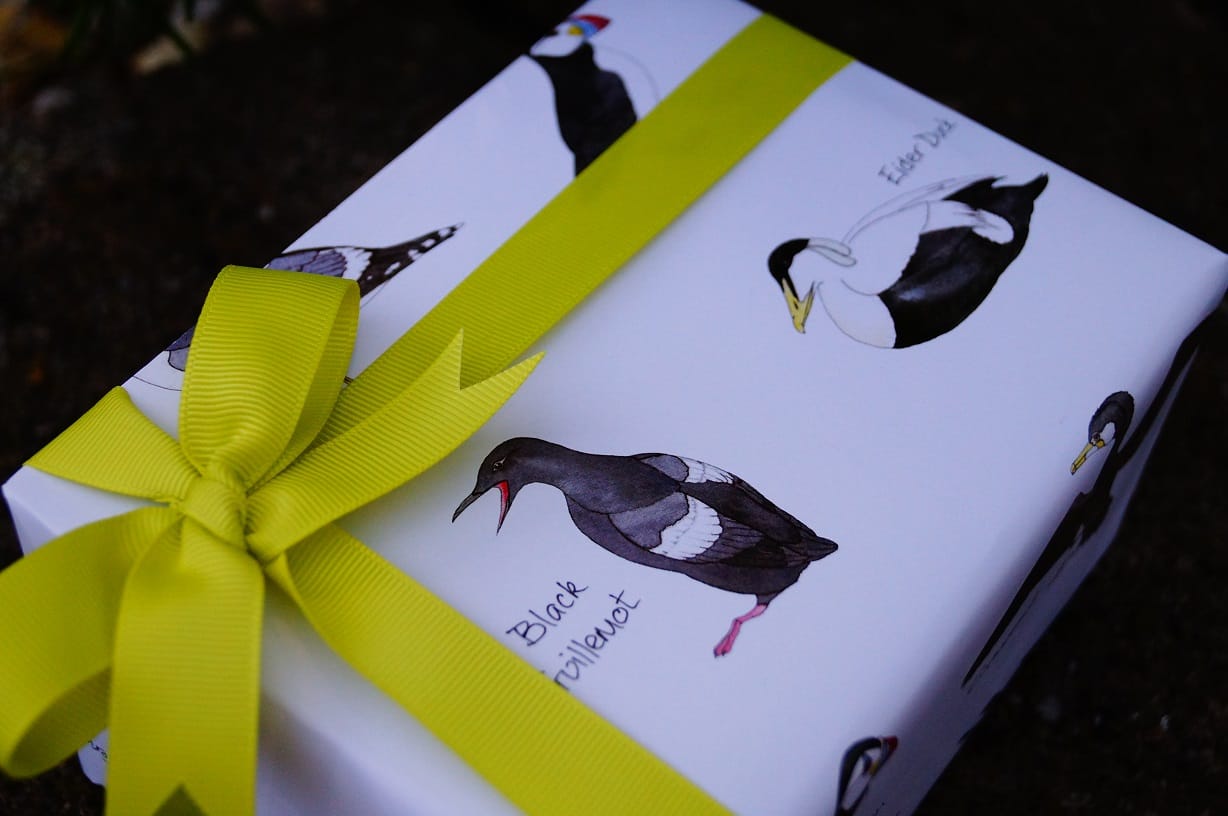 Not just for twitchers this fabulous Sea Birds Paper is an instant reminder of the seaside and perfect for anyone with a love of nature. It's sold in a pack of 2 sheets with matching tags and is currently available to purchase along with another lovely gift wrap pack (called 'garden birds') as well as Iona's full range of products on her website www.ionabuchanan.com
Our wrapping tips: From a practical point of view (for storage/posting out etc) wrapping papers can often be sold flat packed and invariably this will mean you have some creases to contend with. Before starting to wrap have a look at the paper and try to line up the creases with the edges of the object you're wrapping. This will help to disguise them as a natural folding line and give a neater look.  Also, when choosing a lovely paper like this which is full of fabulous detail that would be a shame to hide, tie your ribbon in an off centre position that will show it off at its best (as we've done) and pick a ribbon colour that will bring out the colour in the wrap. We've chosen this lovely sunny yellow, inspired by the Eider Ducks beak!
We hope you've enjoyed this months blog and if so … Please do pass on the gift wrapping love by sharing with your friends!
For more information on our gift wrapping workshops or demonstrations find us at www.moreprettythings.co.uk  or contact us on 01226 492770 for more details.