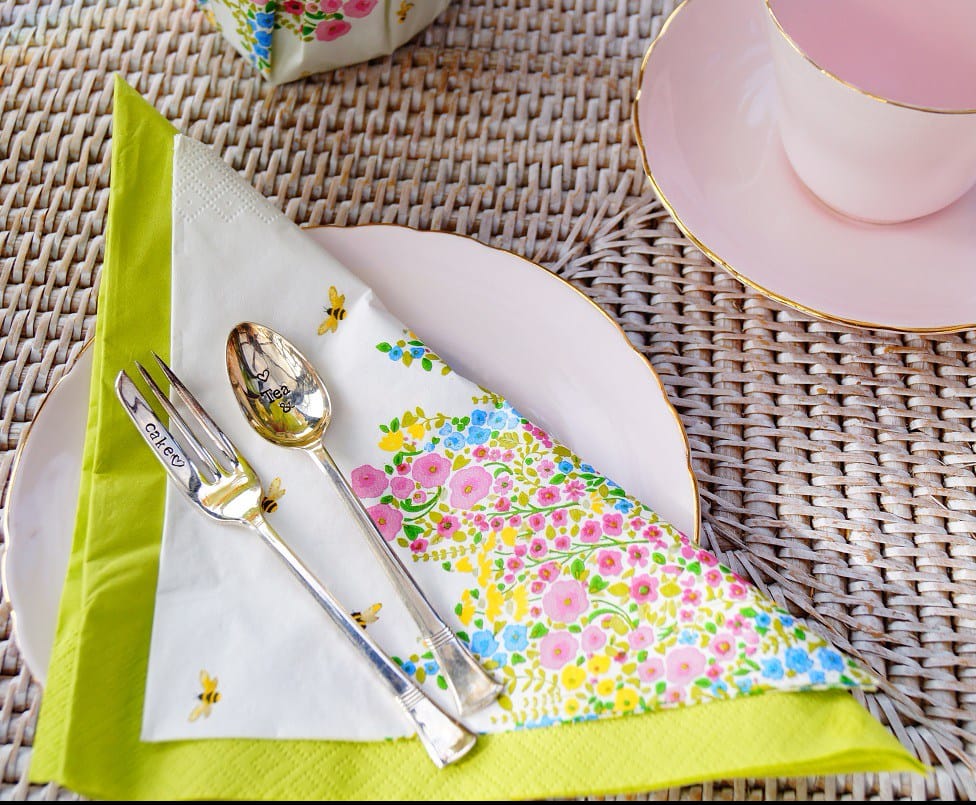 How to make a Pretty Spring/Summer Table Decoration
With the Spring sunshine finally here and alfresco dining in full swing, here's a quick and easy idea to brighten up any table using some bits and bobs in the house, a dash of creativity and some More Pretty Things know how.
For this make you'll need: A jam jar, 2 napkins (we've used 2 sizes, the patterned one is from tesco and the plain one from ikea), a piece of ribbon (or string), flowers and scissors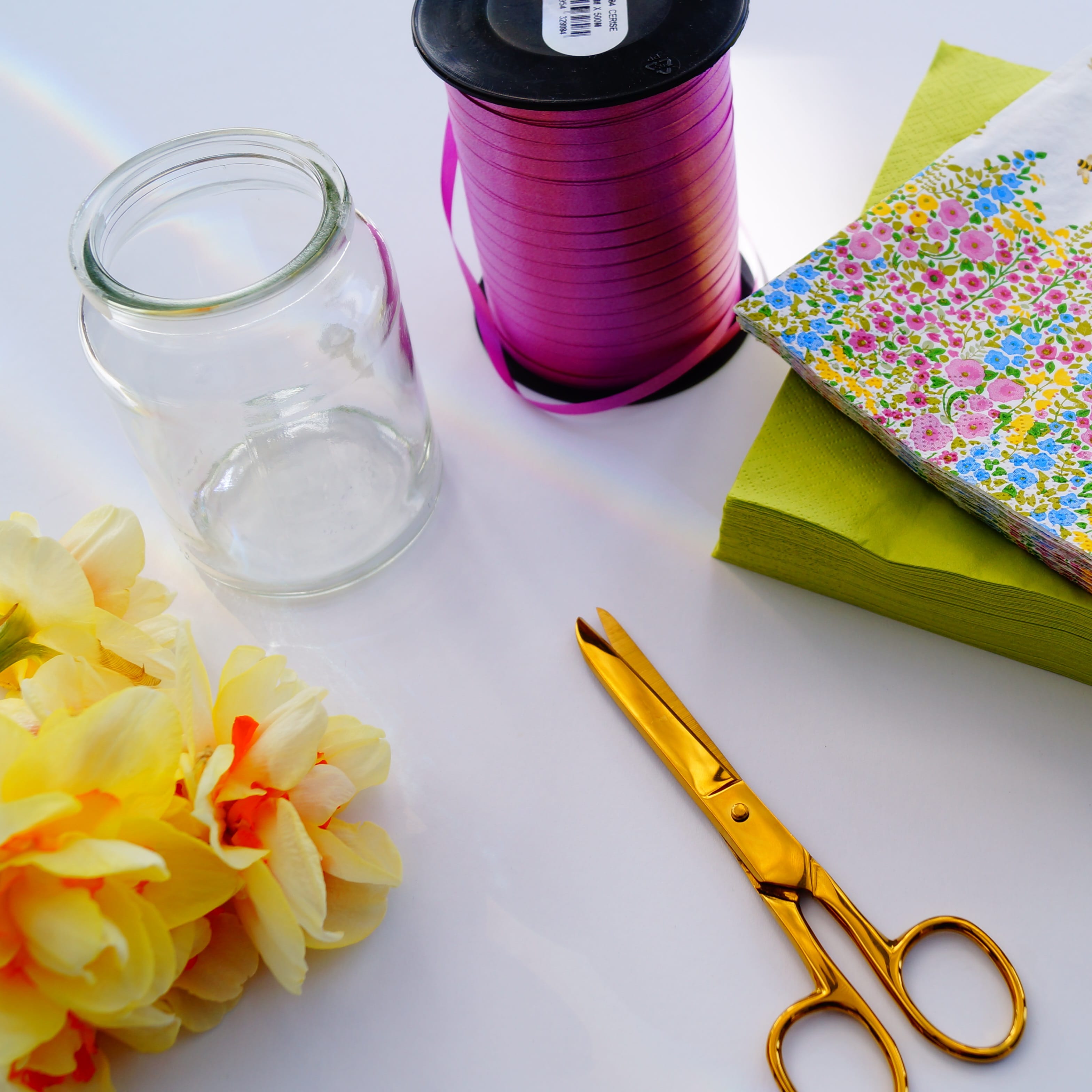 Firstly, Layer up your napkins and place your jar in the centre.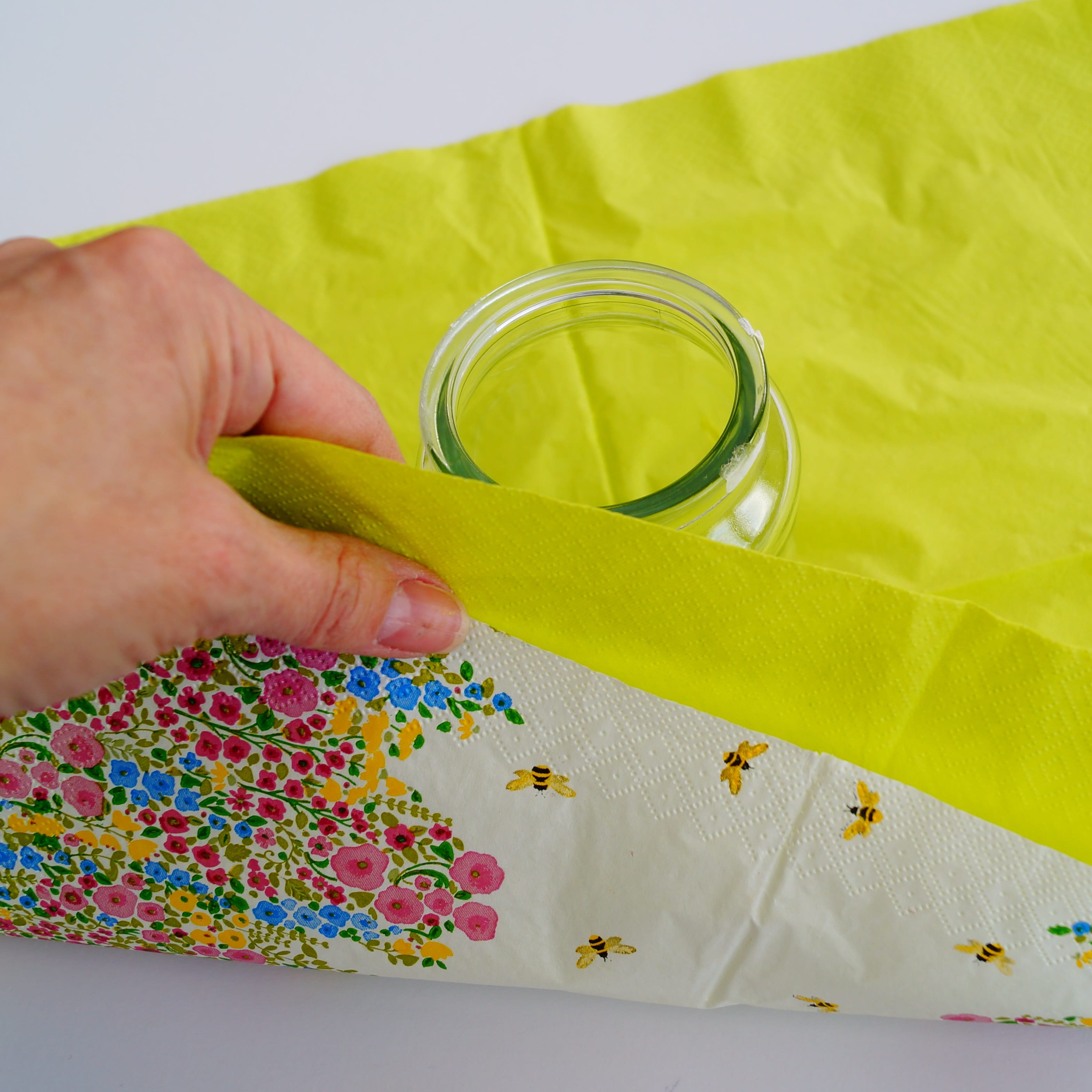 Then, holding the napkins up on both sides of the jar, begin to pleat them. Do this by gently pulling the napkins up towards you. Start on the front of the right side, then the back of the right side before moving to the front of the left side and then the back of the left side. This will make sure your pleats are more consistent.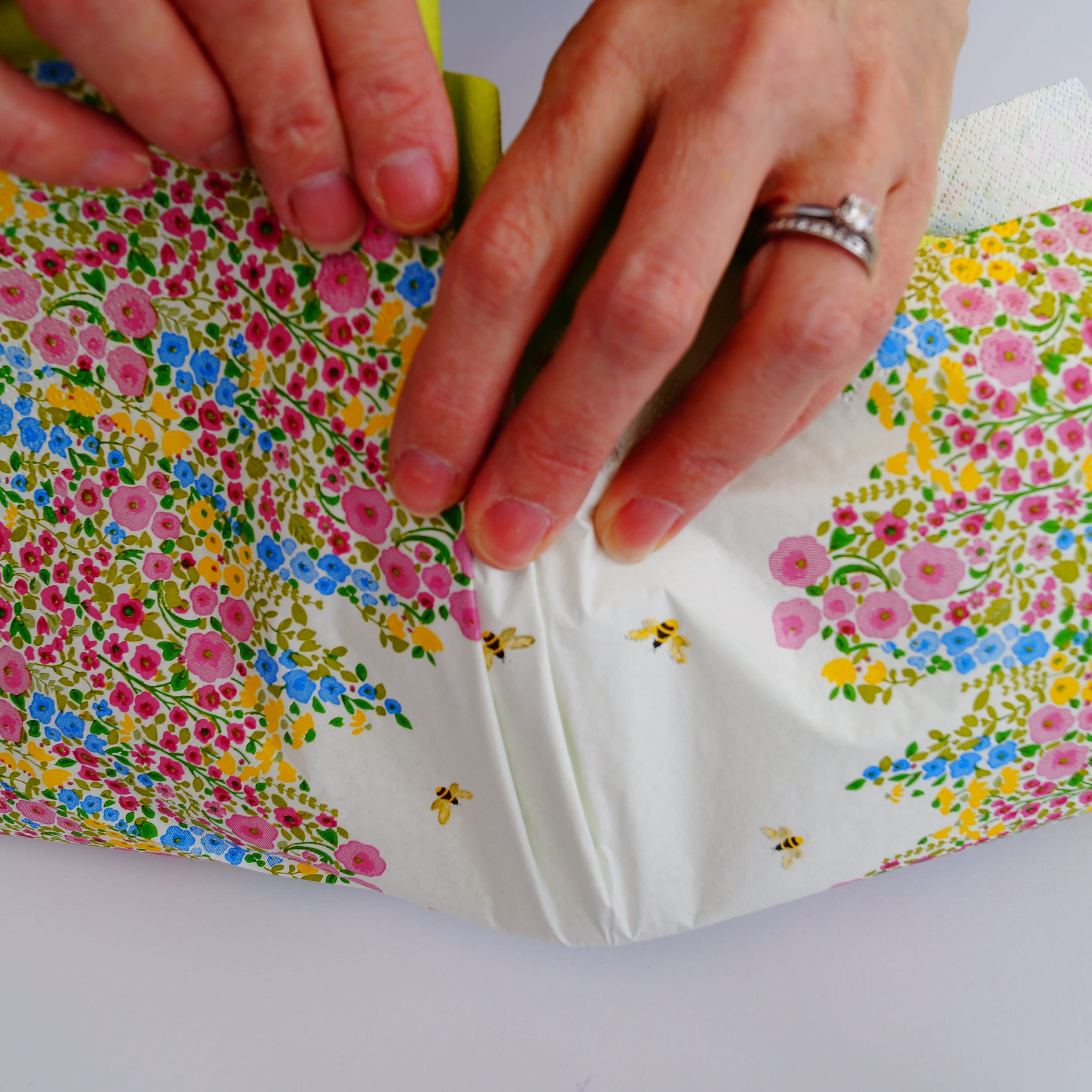 When you've pleated all the way around secure with a ribbon or piece of string and tie into a pretty bow.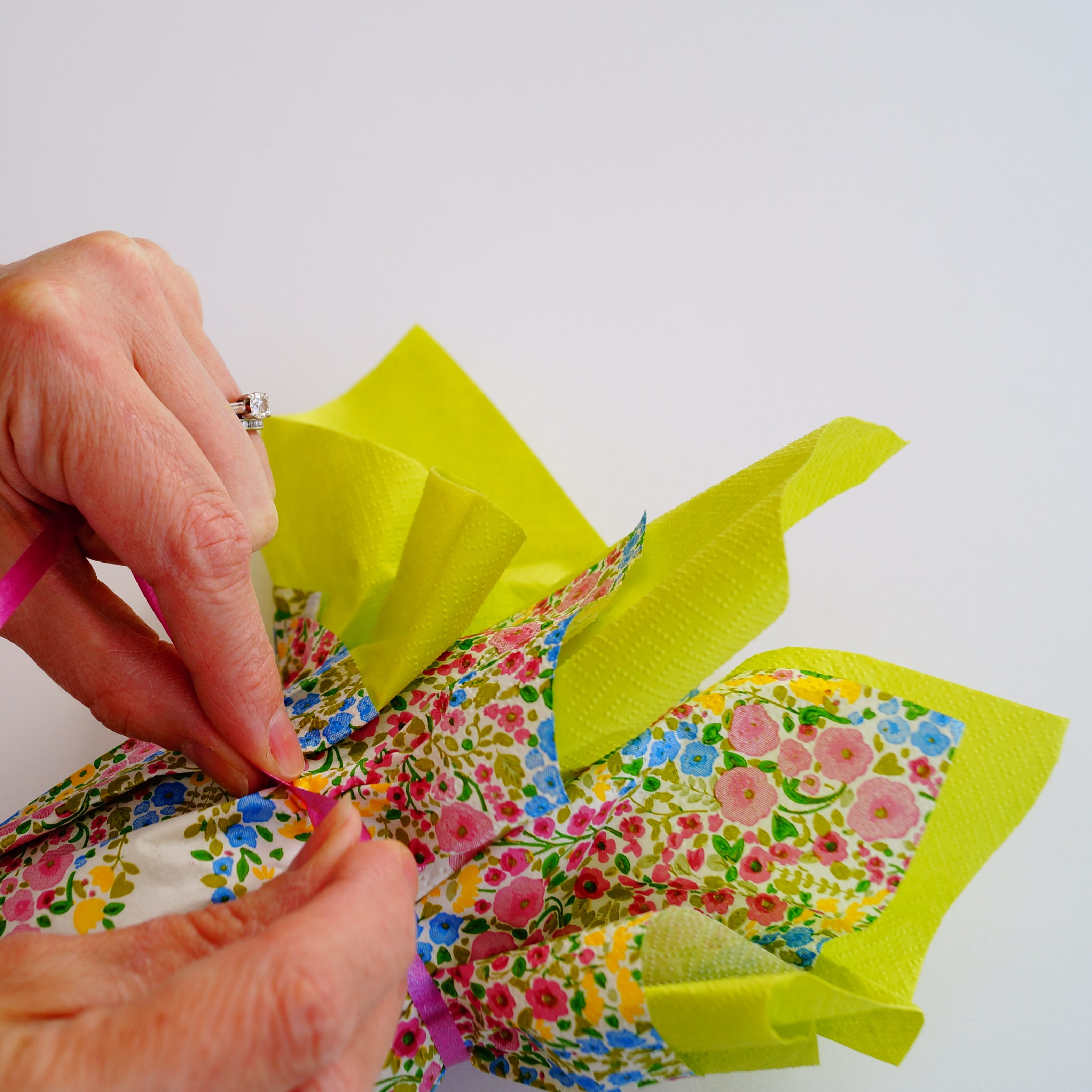 And there you have it….Just add flowers of choice (some water of course) and sit back and enjoy the prettiness (with a cuppa and cake…Would be rude not to!!)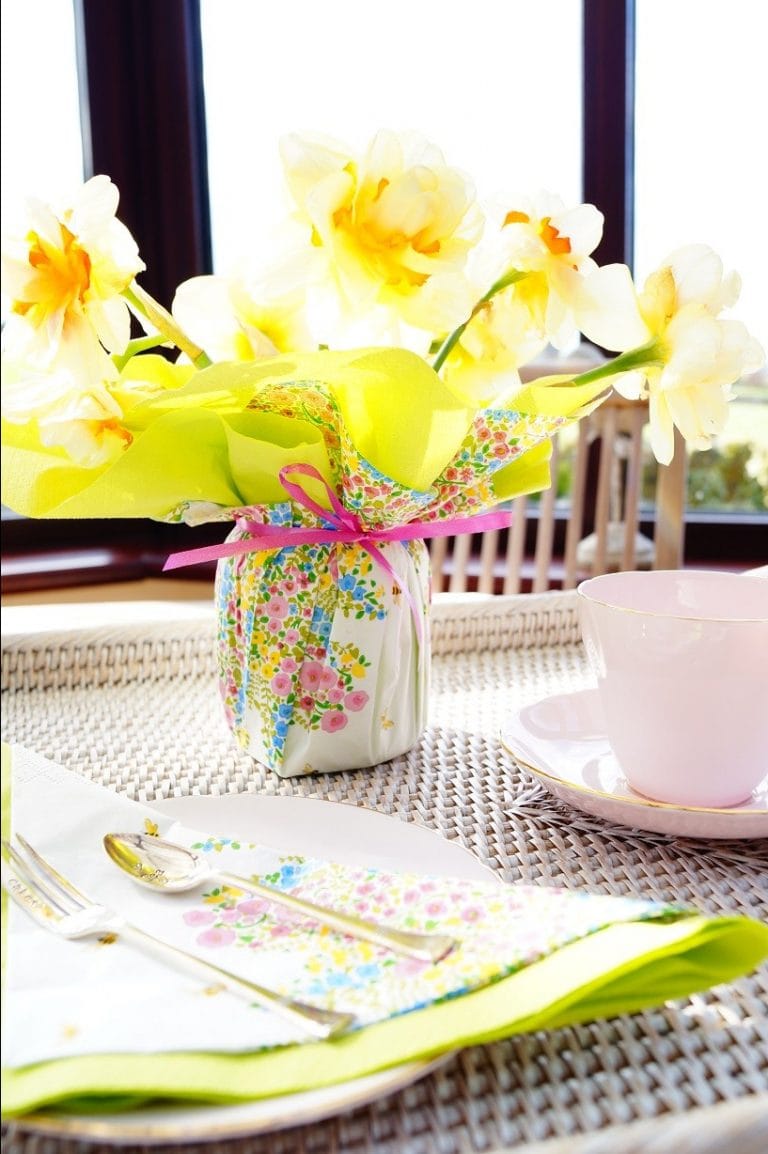 For more tips and ideas on wrapping and crafts as well as other info on our products and services, why not sign up to our E-Newsletter on the home page of our website or come and join us at one of our workshops!
www.moreprettythings.co.uk