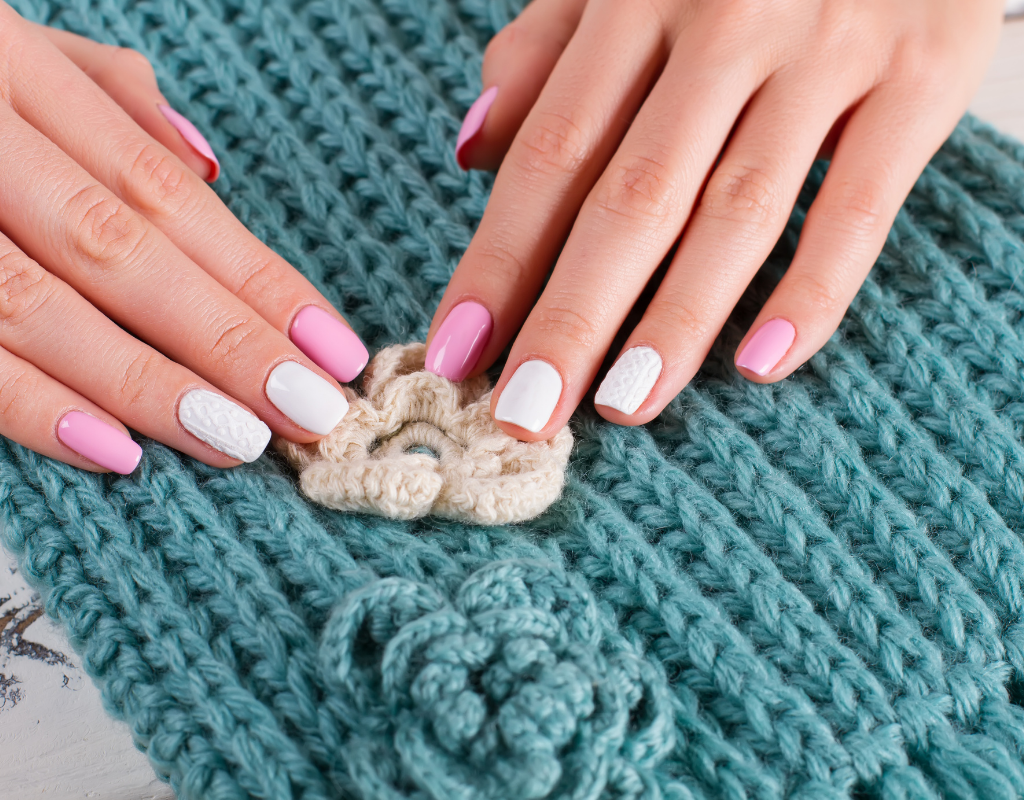 How to Guide – Prettily Packaging a Homemade Gift!
Homemade gifts are back in fashion and that's official!
Over the years the home crafted market has been growing organically but add in a global pandemic and lots of people with a need to fill lots of spare time or a need to save money and hey presto…a whole extra set of people getting creative, learning new skills in all manor of activities around the home and garden and producing a lot of gorgeous homemade/handmade goods!
Online learning and revisiting old pastimes means many of us are by far more knowledgeable than we were several months ago and the real positive, these skills are great for our mental health/well being and will undoubtedly last long after Corona Virus has stopped plaguing our planet.
Now all those new found skills means lots of loveliness …From crops of ripe fruit and veg begging to be made into the likes of pies and chutneys, to goodness knows how many chunky knit jumpers and crochet mittens, counting down the days til autumn arrives and they can be displayed in all their glory.
And displayed they must be! If you're not ready for making an impression at the farmers market or listing your goods on etsy quite yet, then gifting your homemade gems to family or friends is absolutely the way forward!
No hiding your light under a bushall or sliding your gift over apologetically in a carrier bag, show it off and own it ….for you are a 'maker'!
Think Jo Malone, Cath Kidston….Emma Bridgewater? So many businesses start at the 'Kitchen Table' . All you need now is a bit of confidence to show them off and the ability to prettily present/package them…Which if course we're here to help with.
Yep, how you show off your wares is key! So whether you're thinking of staring a business or gifting to family and friends, you'll find a few simple tips and ideas below that won't break the bank.
Think outside the box!
It doesn't have to cost a fortune to make your homemade gifts shine. There are lots of low cost materials in which to package/display goods and often you'll find them around the home.
Packaging your goods into beautiful printed boxes is a lovely thought but boxes can be expensive, not always environmentally friendly and take up precious storage space so it pays to think outside the box for sure.
Remember, it's all about the detail …
In all my years in business I've never met a customer or recipient of a gift that doesn't light up when presented with something that's prettily packaged.
When we're advising our customers on how to package their goods for sale or teaching students in our workshops about the art of wrapping, we always look at the detail and personal touches as they really are key.
So whether you're a maker wanting to attract attention to your wares at country fairs, an online or social media seller who wants their goods to be photogenic (and stop people in their tracks on scrolling past), or you're simply gifting a homegrown plant to a neighbour to thank them for keeping you sane during lockdown, read on!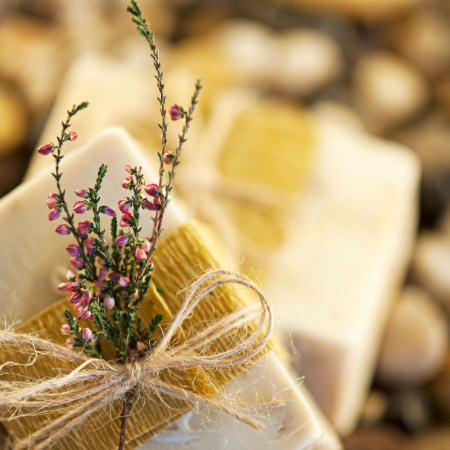 A simple piece of kraft or wrapping paper, string and a dried flower decoration will turn any home made soap bar into a bathroom beauty they'll want on display.
For a truly organic look/feel, wrap loosely in a piece of linen cloth and keep the look running through by tying with string and adding a kraft tag and the same decorative touch on the outside.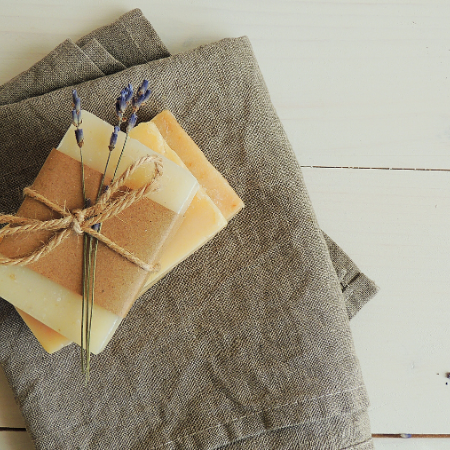 Similarly, using brown paper and string to wrap around home grown plants or cuttings will give them an old fashioned florist shop feel. Our tip….use pinking sheers on the top edge for some extra detail!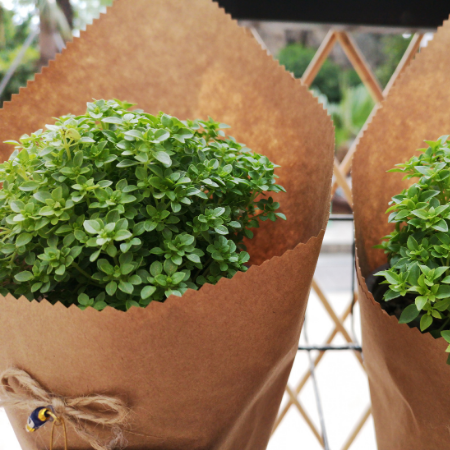 Ribbon and a personalised message will lift any gift…including the edible kind!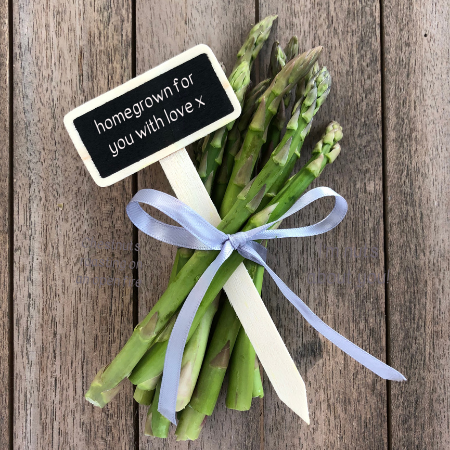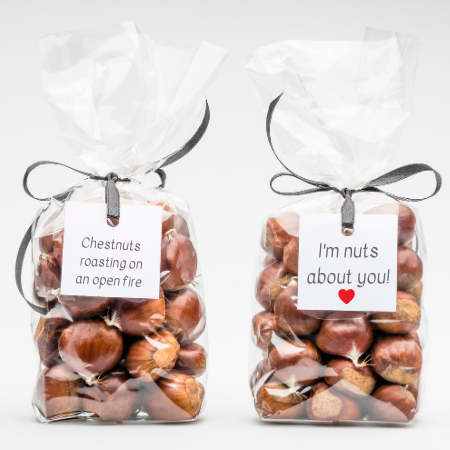 And home made sweet treats will never go unnoticed…Especially when displayed or given in a cute reusable container!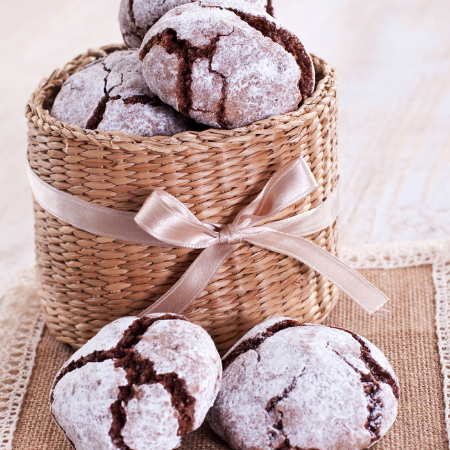 And finally, got awkward shapes to house? Paper bags or 'pillow boxes' are your friends!
They both come in various sizes, colours and designs making them simply perfect for housing awkward shapes quickly and easily (yes even those knitted bits and bobs!) .
Use bakers twine or sticker seals and decorative add ons to complete the look as desired!
Here's two looks to inspire you!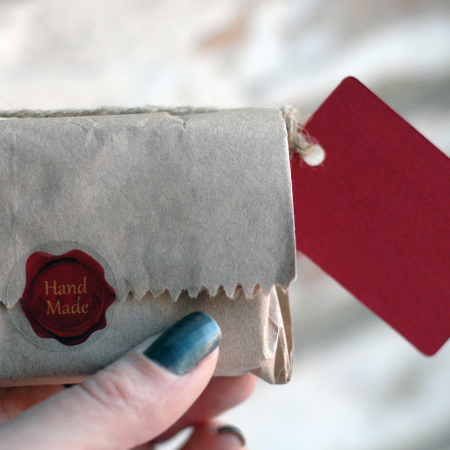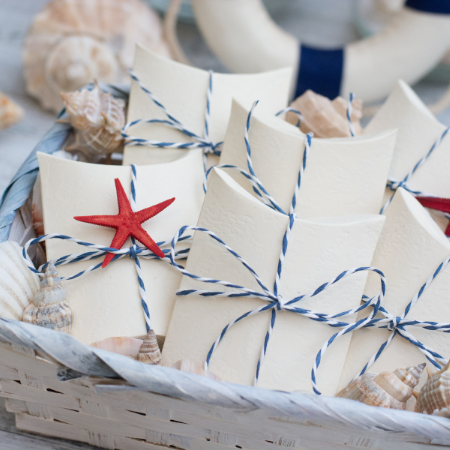 Need help with your packaging or gift wrapping training? Do get in touch at [email protected] and if you'd like to keep up to date with us with handy hints, tips and ideas don't forget to sign up for our newsletter at www.moreprettythings.co.uk
………………………………………………………………………………………………………………………
Enjoyed this blog?
We'd love to hear so do please post a comment below and share with your friends by clicking the icons!