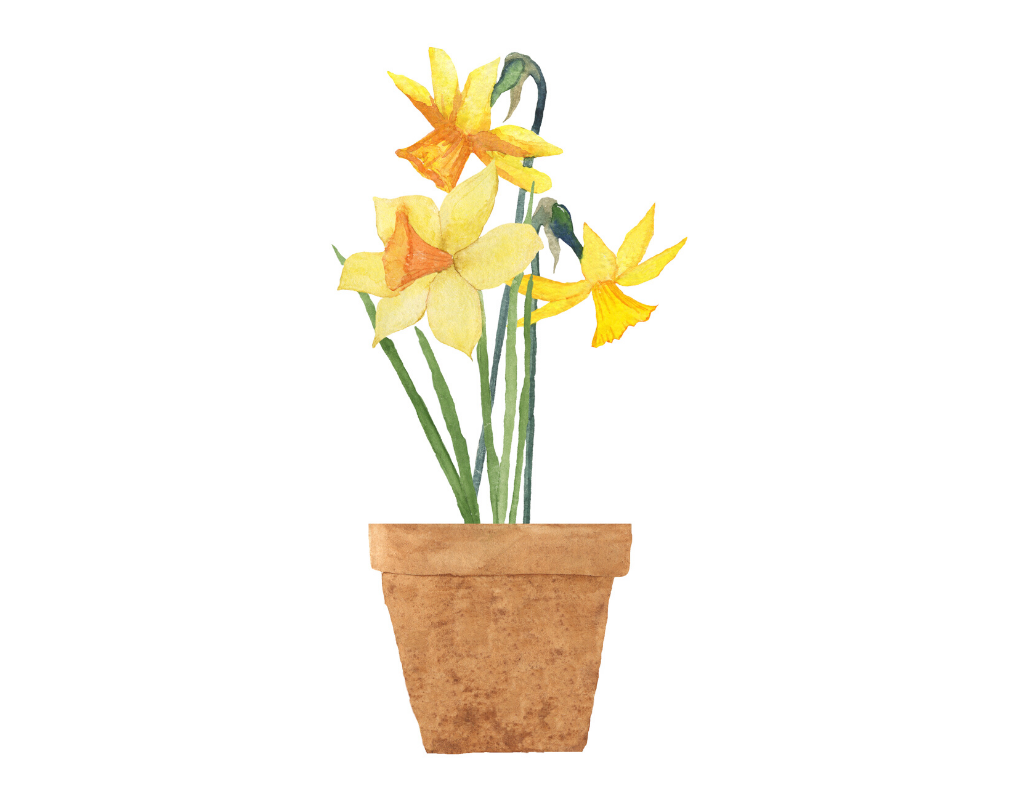 Ode to the Daffodil…
I've always had a huge love and appreciation of Daffodils. For me, when Winters end is dragging its heels and the sky is hung over us like an oppressive grey cloak, they pop up from the ground like a cheery friend to uplift and remind us that Spring (and the warm golden sunshine that we so desperately desire) really is on its way!
Daffodils never lie!
My love for them began as a child when my Grandma introduced me to Wordsworths 'I wondered lonely as a cloud' poem. It was her favourite and immediately became mine too. I could recite it word for word from an early age and to this day when I hear it, I'm transported right back to being cuddled up to this beautiful, warm and loving lady, who wore knitted cardigans with big pockets (full of everything useful but always a proper handkerchief) and who pinned her grey hair in a bun every single day, often letting me redo it and never wincing when I misplaced a hair grip! (ooh my do I miss her …I know many of you will identify with that!)
If you're not familiar with the poem or would like a reminder of it then here's a link . It's said that Wordsworth wrote the poem at his home at Dove Cottage 2 years after encountering a host of golden daffodils on his way back to Grasmere (in Cumbria) on a walk with his sister, Dorothy.
Two years? Ooh now I feel so much better about all the creative things on my to do list I've still not managed to do…Seems I'm in good company and all will get done eventually!
Now if like us you love daffodils this much and aren't content for them to just be in the hedgerows and the windowsill then read on for some daffy ideas, inspiration and retail therapy and let the sun shine in!
Hanging Decoration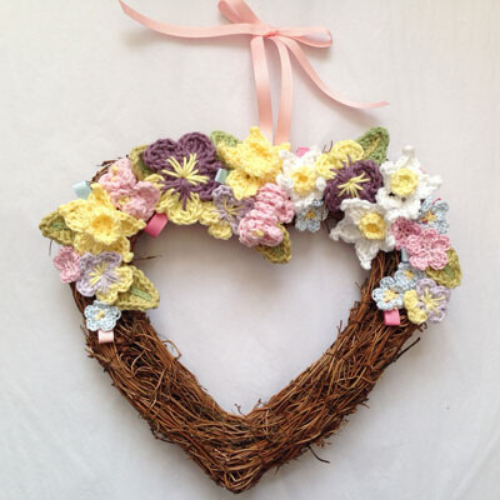 How beautiful is this hanging decoration by Melissa Masterton of Ruby and Custard ? So loving the colours! Now I can't crochet for toffee but I'm so in awe of anyone that can and I know many of you out there can and those who can't (like me) support those who can buy buying what we need, so win win really!! Do visit her site it's full of inspiration and if you're looking for crochet patterns she has a book out too full of beautiful ideas to have a go at.
Gift Wrap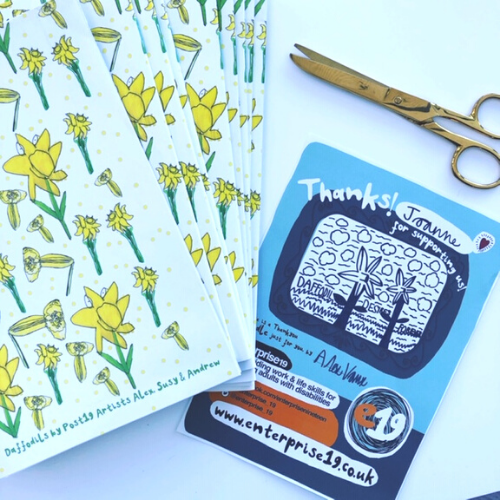 We're so loving this Daffodil Gift Wrap from 'Enterprise 19' – A not for profit organisation in the UK who enables young adults with disabilities opportunities to design, create and sell fabulous products. To find out more, shop all their fabulous products and meet the designers, click here.
Wrapping Accessories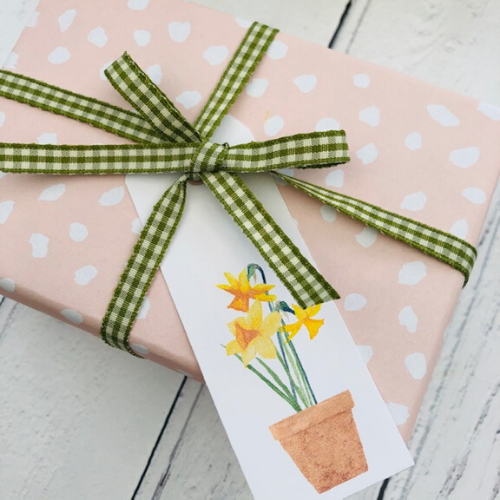 This months Wrap Couture subscription box was full of fabulous Daffodil bits and bobs perfect to adorn presies and use in Spring crafting, including pretty ribbon, tissue paper and even this gorgeous daffodil tag etc. We've added some to store too…To browse and shop simply click here!
Shopping Bag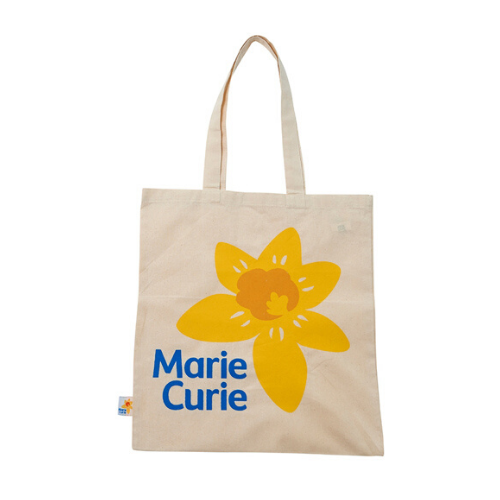 Carry the sunshine with you and support this great cause at the same time with a lovely Marie Curie cotton shopper bag! 100% of profits from every bag goes towards providing high quality care to people with terminal illnesses in their own homes. Click here to visit their online store.
Edible Daffodils!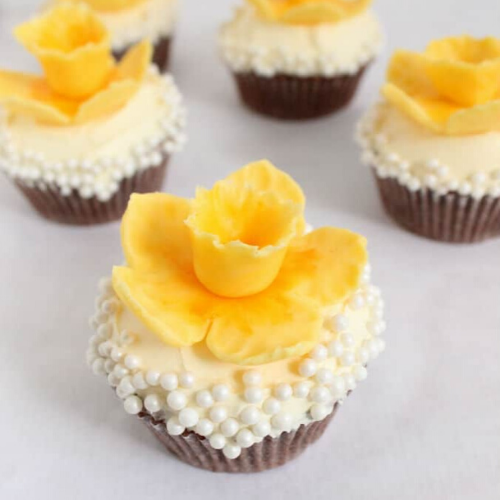 Well who knew we'd end with something edible? Yep this fabulous sweet treat is by Claire, the baker, blogger, sprinkle enthusiast, and cookie painter behind The Simple, Sweet Life. Enjoy reading her recipes and of course, having a go!
OOh I could go on but that's all for now! Enjoy making, baking and most of all, dancing with the daffodils and we'll see you next month!
……………………………………………………………………………………………………………………………….
Want to keep up to date on our latest workshops, offers and blogs? Just bob over to www.moreprettythings.co.uk and sign up to our newsletter!
ENJOYED READING OUR BLOG? Please please share and make the world a brighter, happier and more crafty place to be! And of course, do please leave a message below too!