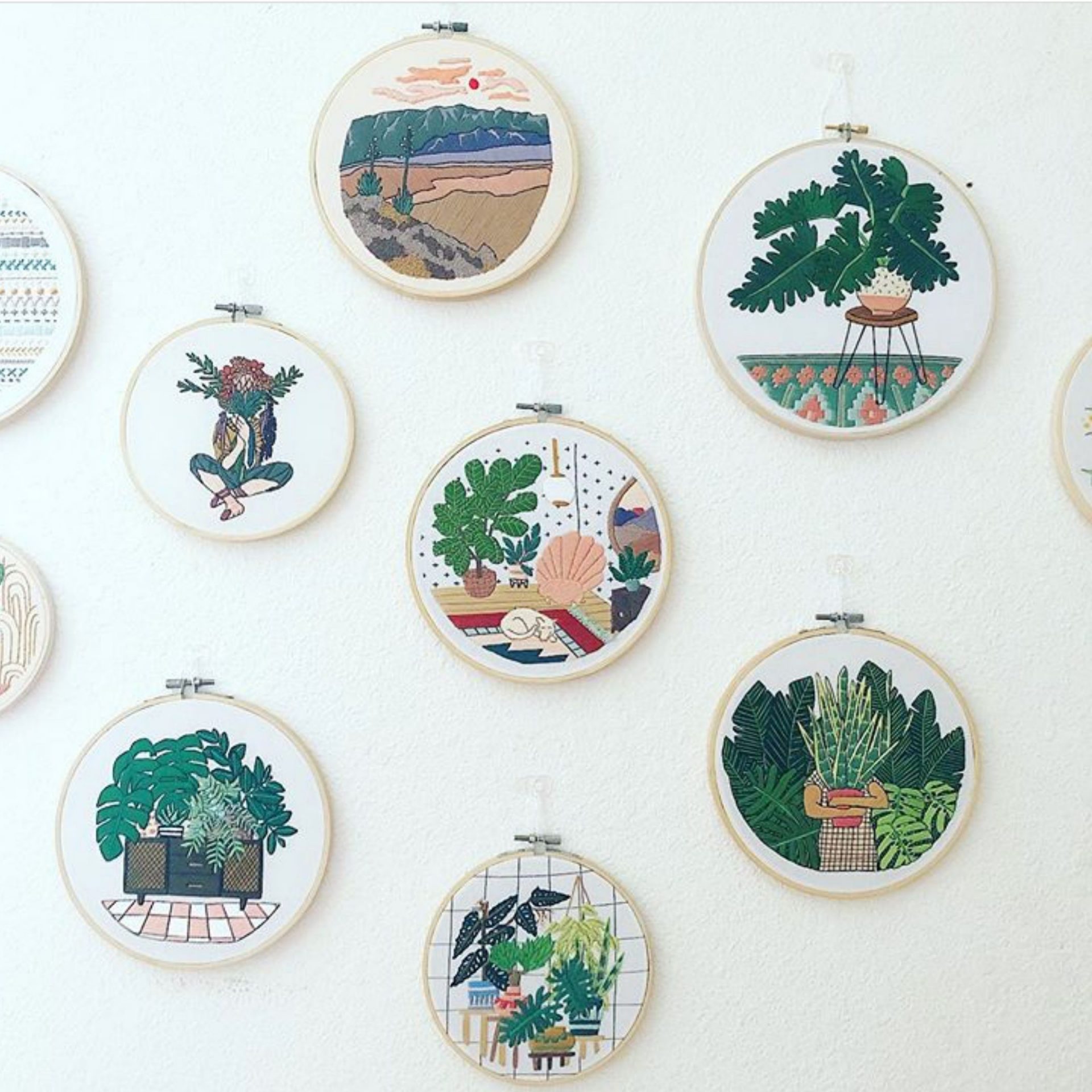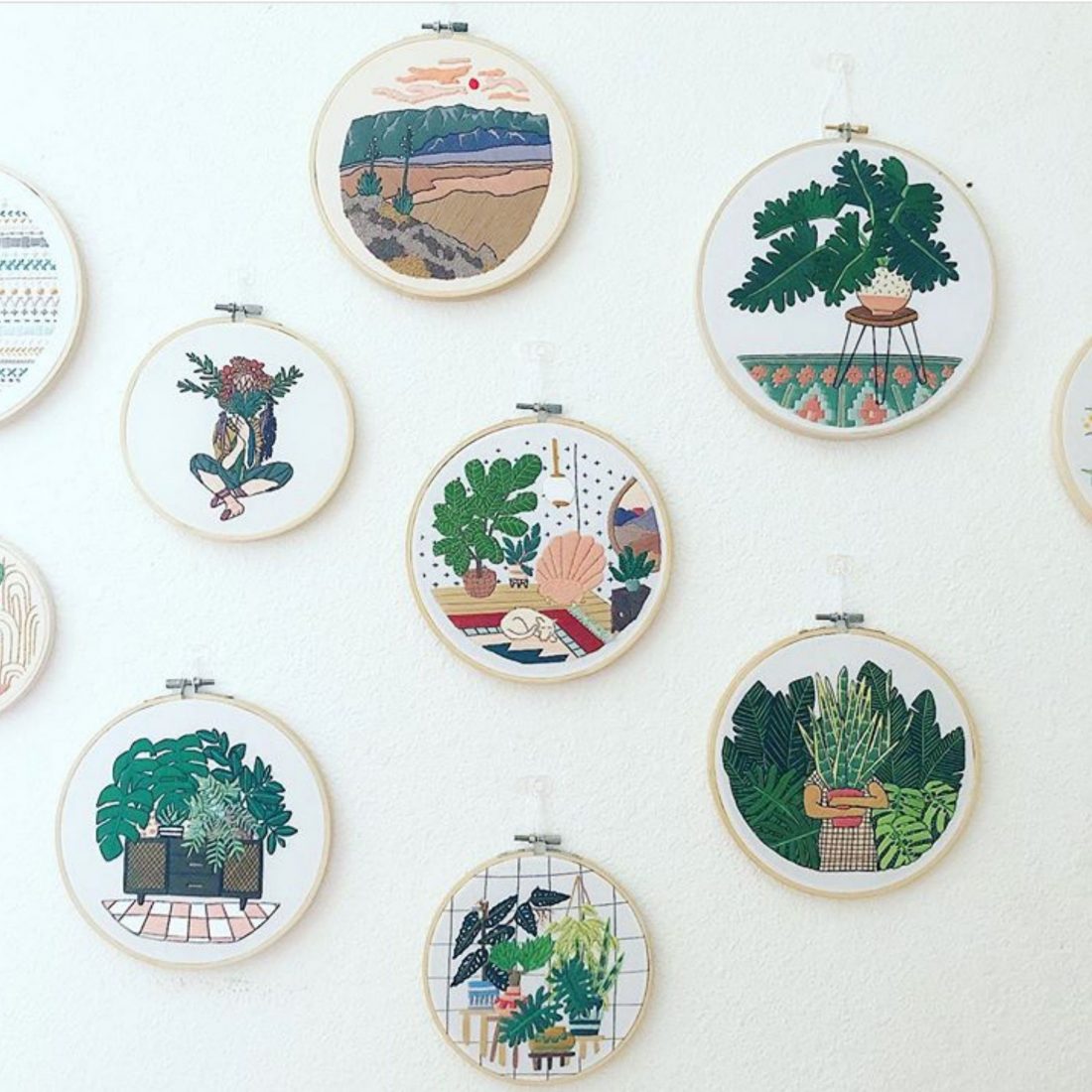 Totally Tropical Makes
Oh my we are just SO loving the huge trend on anything Botanical or Tropical right now.
Not unlike Skinny fit Jeans, Vinyl Records and the singer Howard Jones, Cheese plants have fought their way back from the 80's and rightfully so I say!
Of course, as ever, there's a a lovely modern fresh twist and with the power of social media and some rather amazing talents out there, you can pretty much have anything you want in your home (car, office or imagination) made to suit your greenery addiction!
Now if you're in need of on trend Gift Wrapping we can of course oblige, our 'Totally Tropical' Gift Wrapping Subscription box being a big hit with our 'Wrap Couture' Club Members this week and if you bob into the More Pretty Things wrapping room next week you'll find some fabulous New Wrapping Papers and Decorative Touches sure to fit the bill.
For everything else, from monstera leaf baby rattles to cactus slippers there's Instagram, Pinterest and Etsy as a starting point!
And my oh my they don't disappoint! (Don't you just love hashtags…You can find anything!) And, so without any thought to my own risk of having a quick look on Instagram and finding my self in the social media bubble for several hours (you were so worth it) I've picked out 3 fabulous 'right on trend' creative bloggers/makers for you whom I'm sure like us, you'll be insta stalking before the days out.
And here they are…For those of you not on insta we've also added other details so you can find them but please please do consider joining this amazing imagery platform, it really is fab and so easy to use for newbies.
We'll be there waiting @moreprettythingsgiftwrapping and @wrapcoutureclub for you to say hello when you do!
Leanne Lim-Walker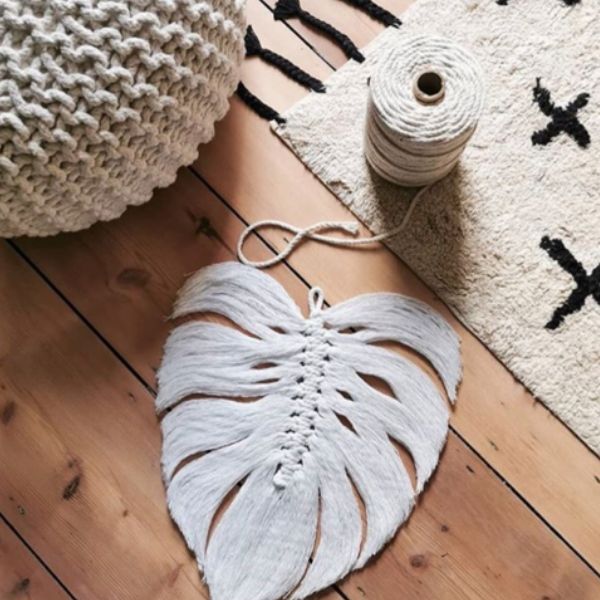 Leanne is a YouTuber and Blogger from Norfolk with an impressive 18.3k followers to her instagram feed which focuses on renovating her Victorian home up on a budget. She also has an informative modern day blog which features lots of info, advice and fabulous photo's on everything from 'Wardrobe essentials for a city break' to 'bio ethanol fires' (and no I didn't know what one was either until I read her blog).
Now lucky for us she also just happens to have this rather amazing macrame leaf (pictured above) as a tutorial on her instagram stories. Thank you Leanne!
Find Leannes blog here and find her on instagram @leannelimwalkerhome
Katie Abrams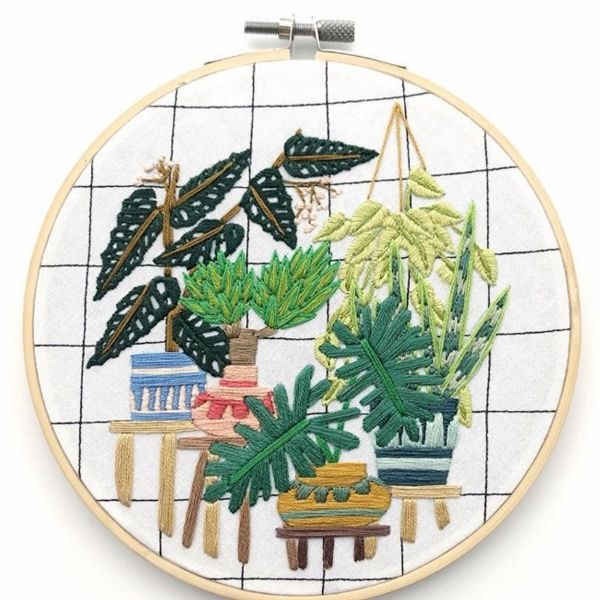 Katie describes herself on instagram as "Part embroidery, part cookies and mostly crafty goodness"….And that she is! We so (sew) love her embroideries, well everything really…Such a talented maker!
Katie is based in illinois, USA and you can find her on instagram @moderngirl and she also sells on etsy as 'thislovesthat'.
Kerry's Bouqcakes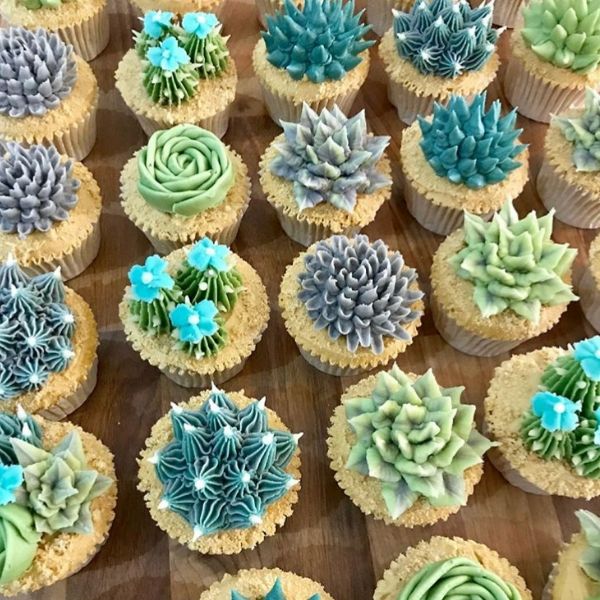 Oh my now for all you lovelies with an interest in cake making (or cake eating) this is THE find of the year! Not only am I bringing you botanical but someone who will actually teach you this amazing stuff too.
A busy mum of 2 with a love for baking and creating beautiful buttercream flowers, Kerry offers online tutorials as well as hands on workshops based in her home town of Norwich. Oh my how fab is that!
To find out more visit Kerry's website or find pictures of her lovely creations on instagram @kerrys_bouqcake