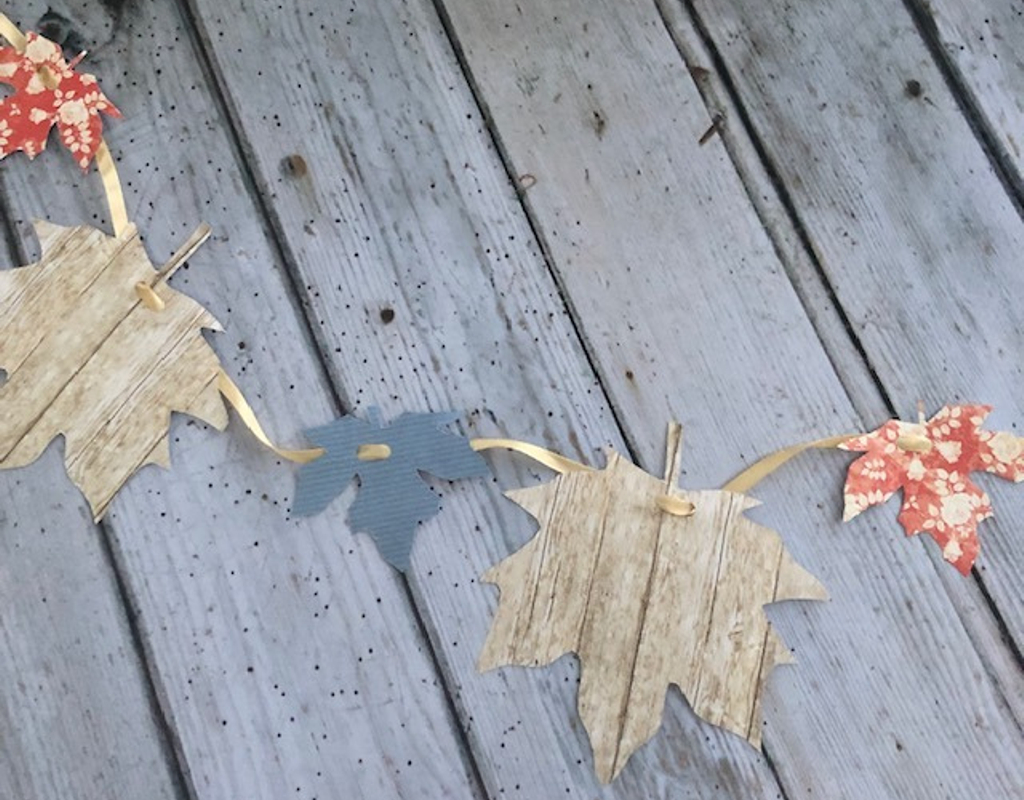 Autumn Leaf Bunting
October is here and with it, a change in the seasons and if you're anything like me, an unstoppable need to get the home (and me!) feeling cosy and filled with the beautiful Autumn Colour Palette.
I love days like this, swooping around the house picking out anything that doesn't quite work for the time of year, in this case, swopping floral/summery items for chunky check throws, pine cones and some simple seasonal makes instead.
Queue leaf bunting!
It's really easy to bring the seasons in with some foraging from outside or simple crafting (the added advantage of the latter today means not venturing out into the grey wet day but instead, staying in the house in pj's drinking frothy coffee! Well it is Sunday, would be rude not to!).
With very little in the way of materials you can craft yourself something pretty quickly that can be used from year to year. And in true Blue Peter Stylee, here's one I made earlier (today) and our quick guide to making Autumn Leaf Bunting!
Step 1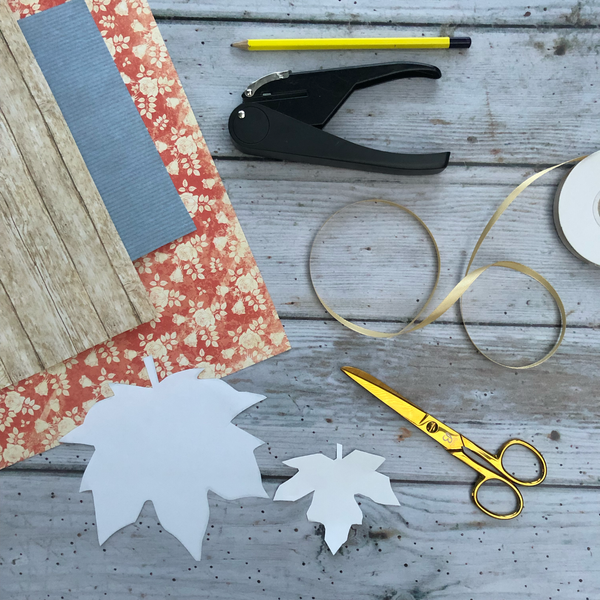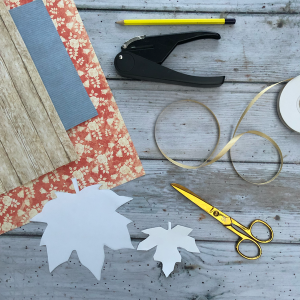 Gather your materials…We've used a selection of papers including our lovely weathered wood effect wrapping paper – Pencil – Scissors – Hole Punch – Ribbon (or string) –  leaf stencils (we found some online and printed out) – And yep that's it!
Step 2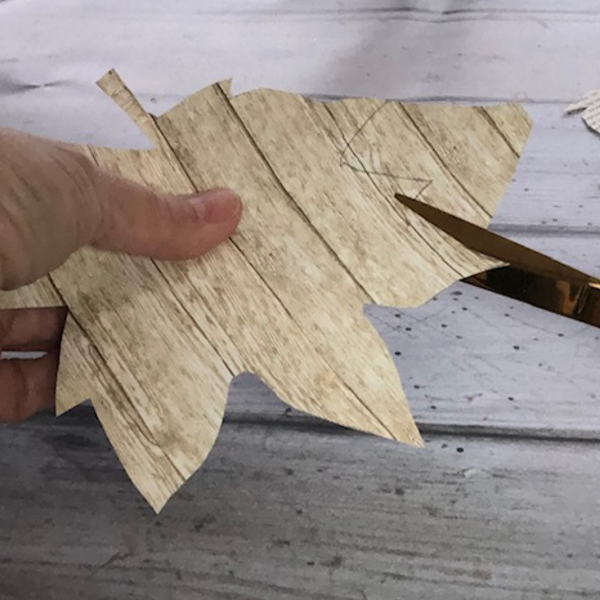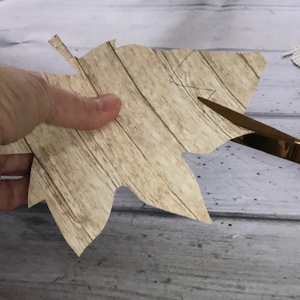 Draw around your leaf stencil and cut out. To make this quicker, fold your paper several times first, then draw around, then when you cut it out you'll have several in one go.
Step 3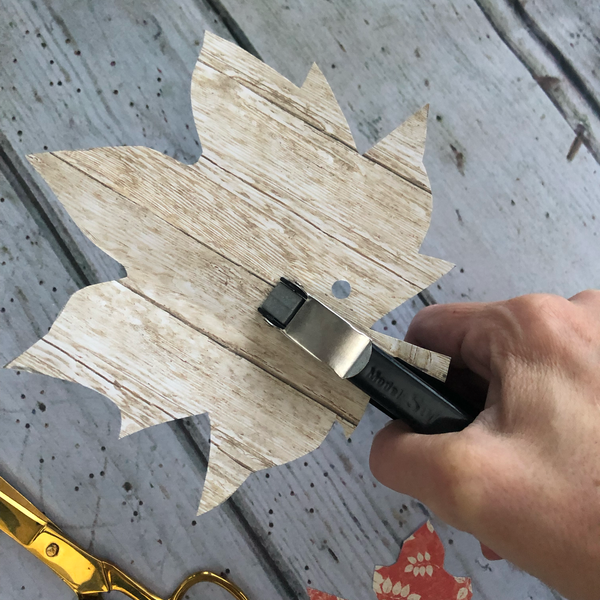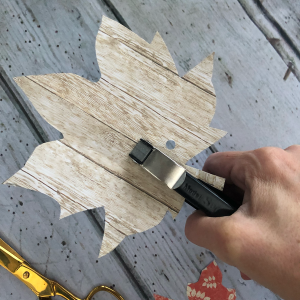 Hole punch each leaf twice and thread your ribbon through.
And that absolutely is it!  Job done! Your Pretty Autumn Leaf bunting is complete!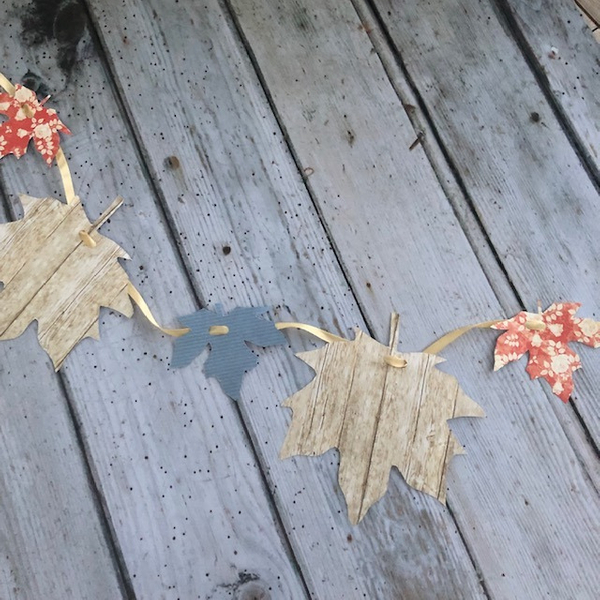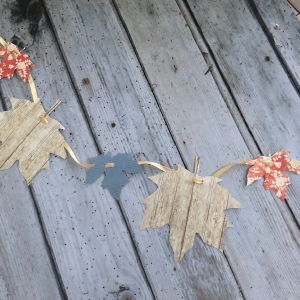 Time to hang it up ….ooh I so have the place!!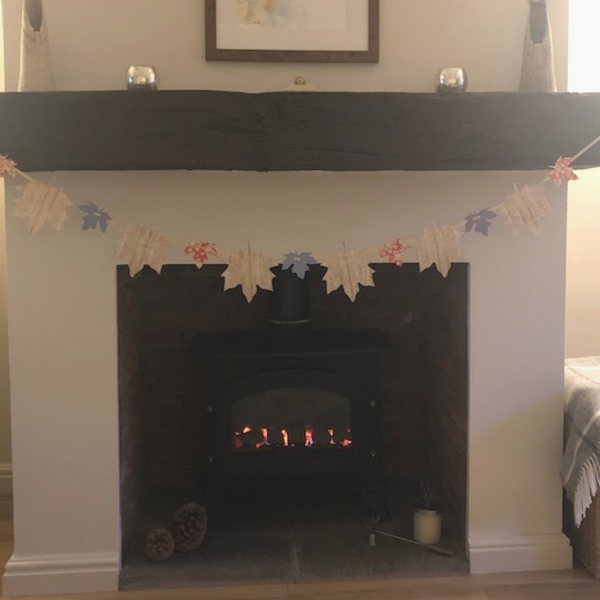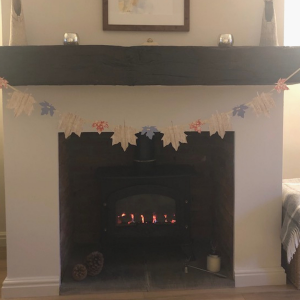 Happy days!  And a very happy October everyone! x
Need some wrapping/crafting materials etc?  Visit our store at www.moreprettythings.co.uk/store