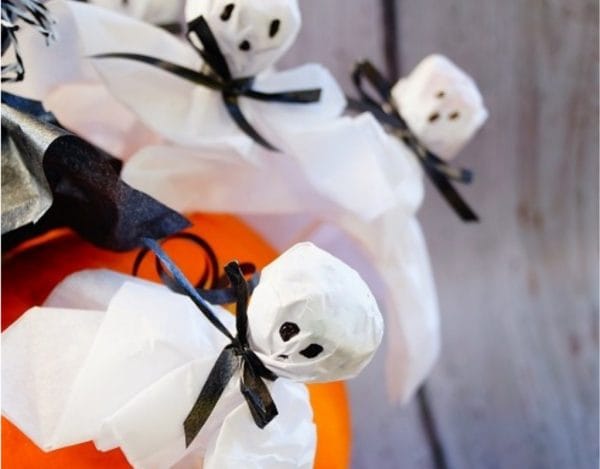 Halloween Lollipop Crafting Fun
Halloween may not be everyones cup of tea but love it or hate it the chances are there'll be some rather excited little ones landing on your doorstep very soon, so it's time to get creative!
Now not having much time this month I've come up with a super quick and easy make bound to wow your trick or treaters and one you can enjoy doing yourself or pass on to the children or grandchildren to keep them amused in the holidays.  Now there's a plan!
Yes our cute (erm I mean ultra scary) halloween trick or treat lollipop station is quick, easy and inexpensive to make.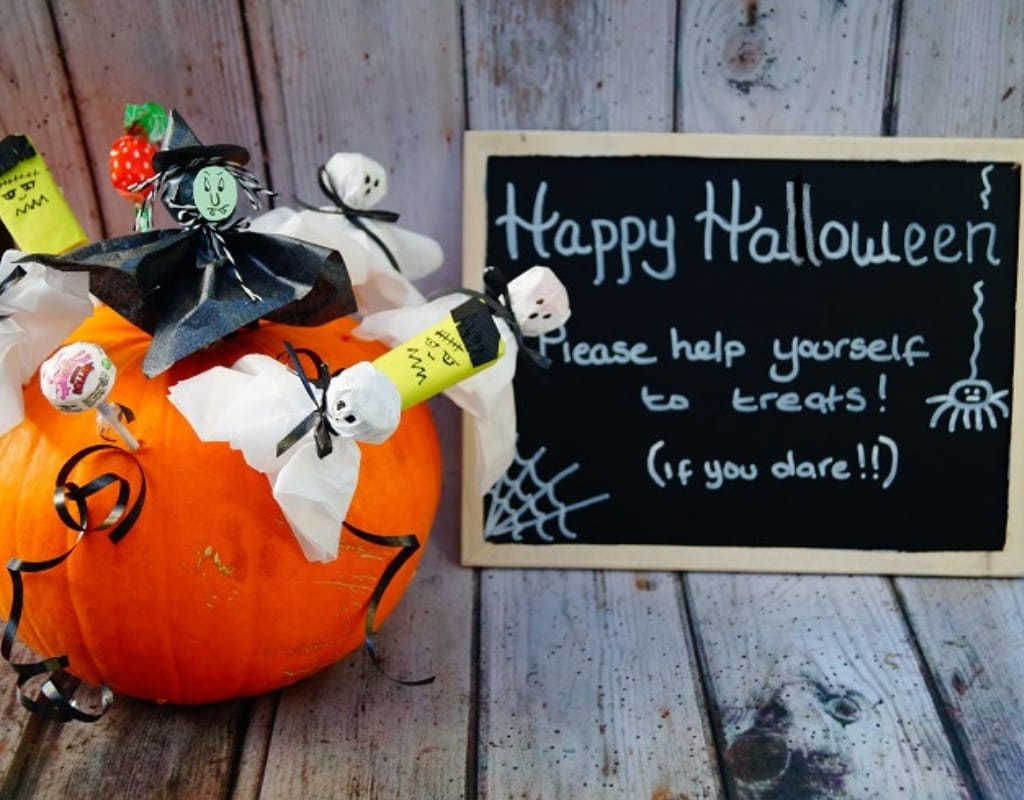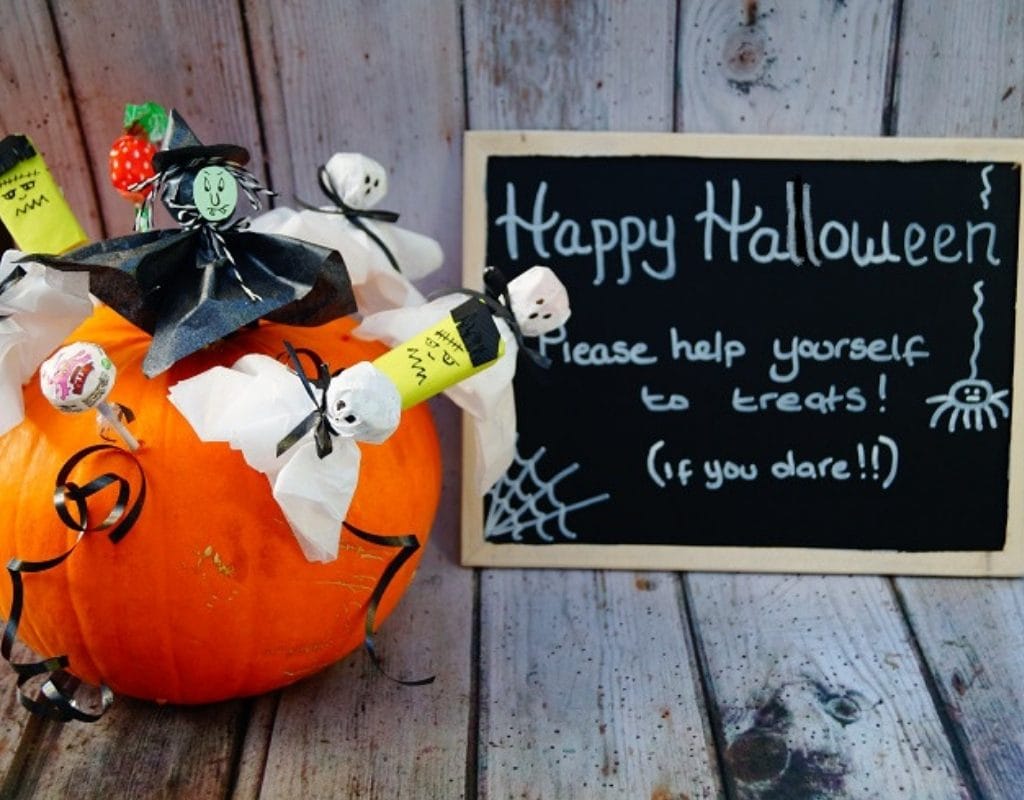 You'll just need: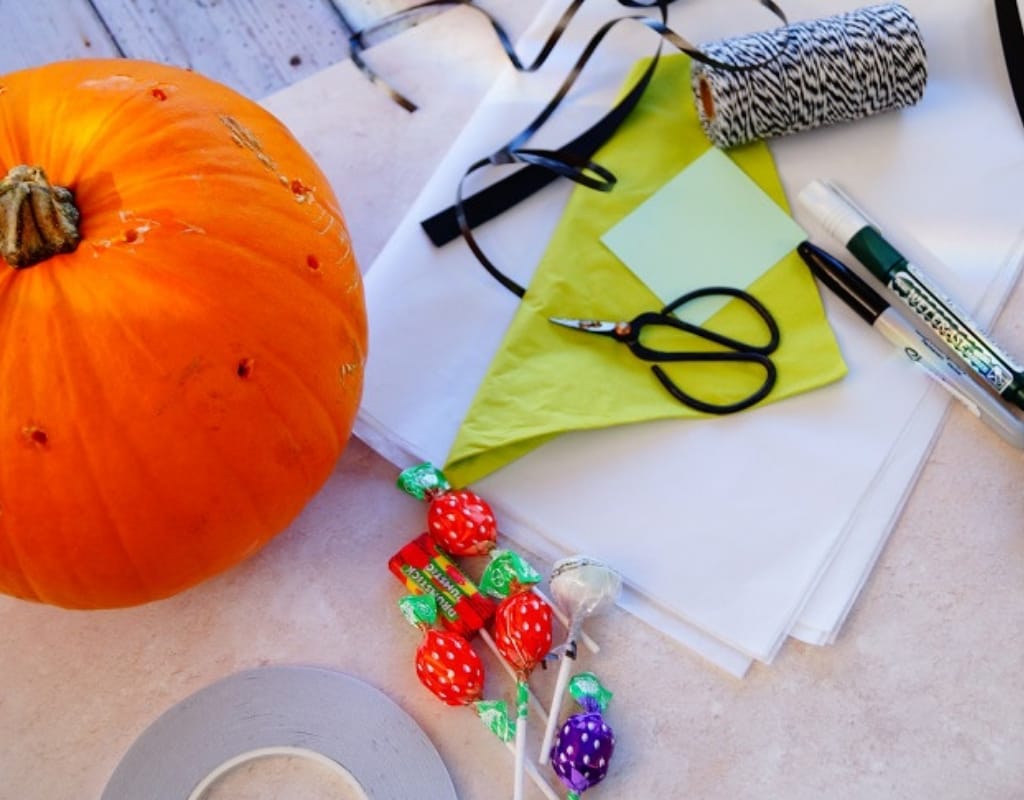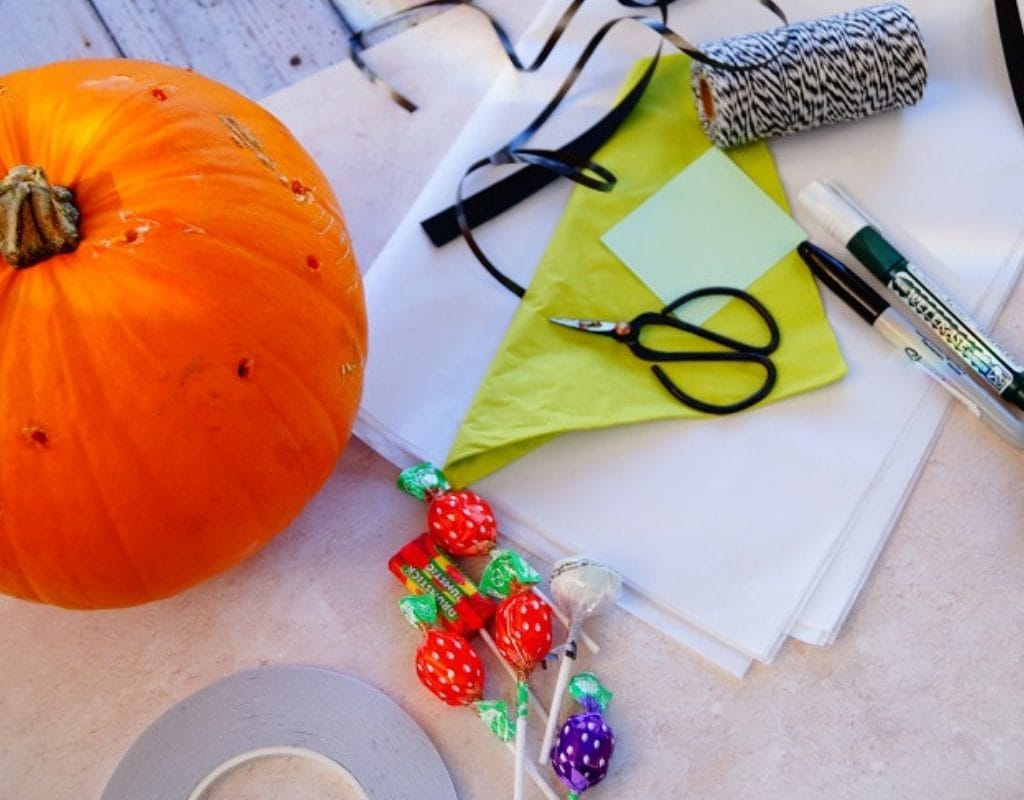 1 x Pumpkin or Squash (which can then be used to make soup later!) ~ Some lollipops ~ Several pieces of coloured tissue paper or napkins, Coloured Card/paper, String and Ribbon (type and colour depending on which characters you'd like to make) ~ Black felt tip/marker ~ More Pretty Things Double Sided Tape ~ Scissors
How to make: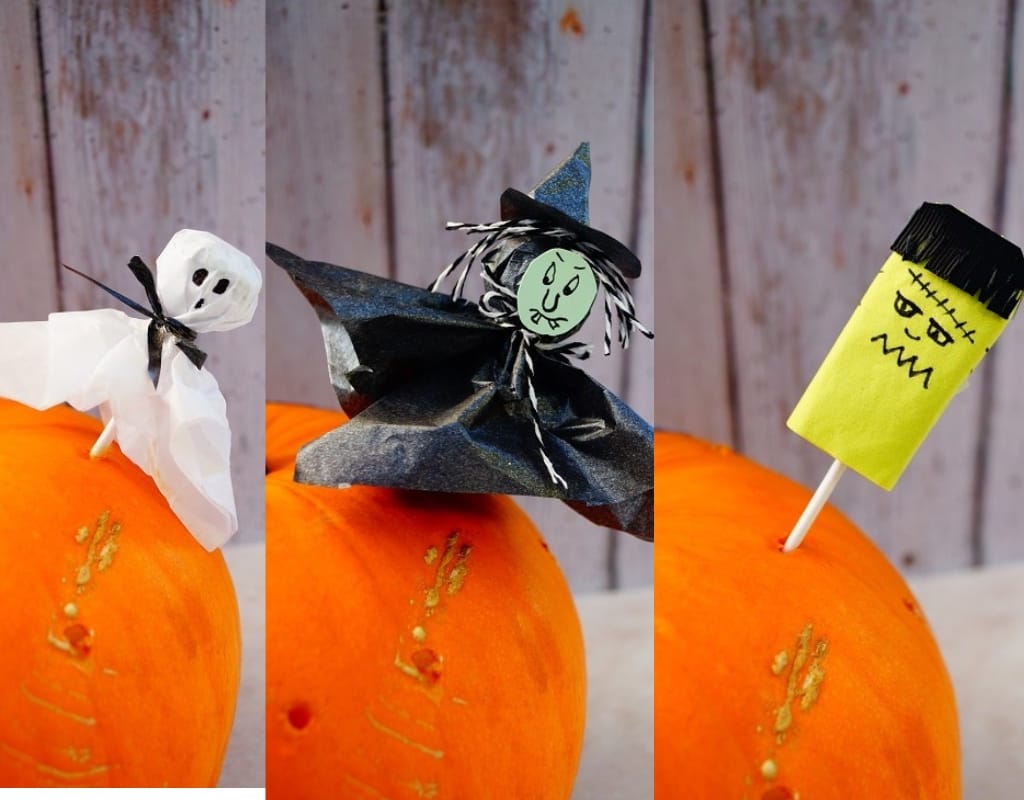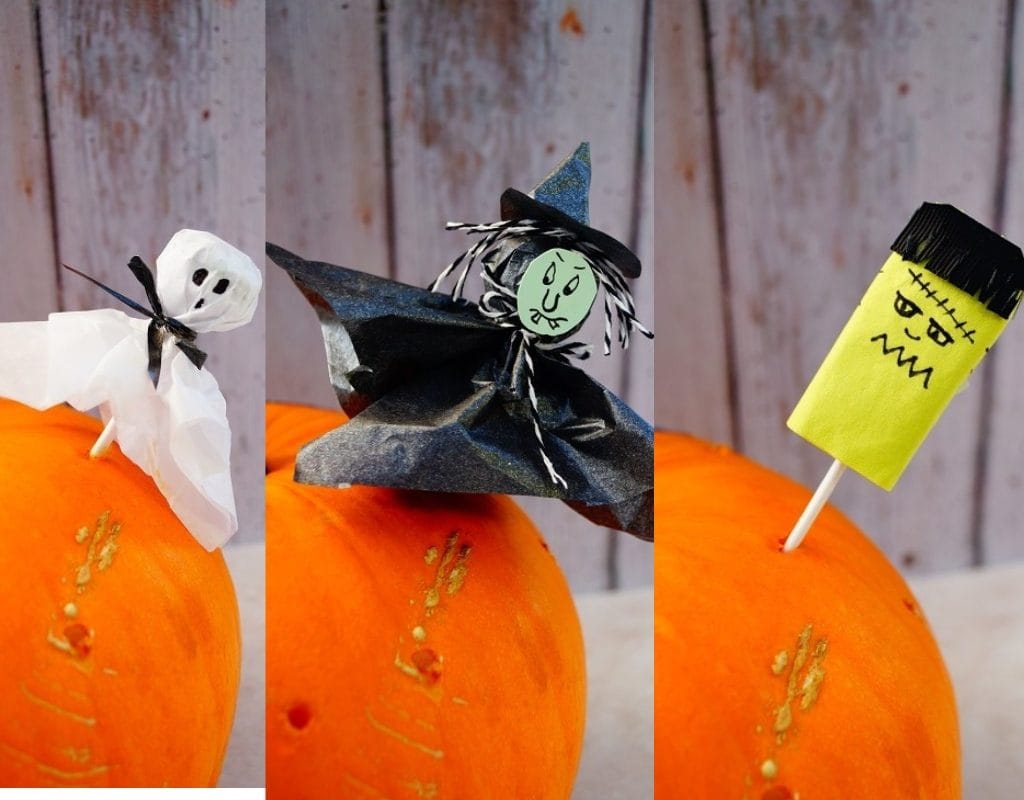 To make a Ghost (Really Easy)….Simply cut a square of white tissue and cover your round lollipop with it, securing with ribbon. Draw on eyes and a mouth and hey presto! See I told you it was easy and if you're short on time just make lots of ghosts!
To make a Frankenstein…Take a green napkin or paper and cover a rectangular lollipop (we've used a swizzels drumstick lolly), securing with double sided at the back. (No need to remove the backing of the double sided it looks just like bandages!!).   Then add a small piece of black ribbon for hair (we've cut into it to give texture) and draw eyes etc.
To make a Wicked Witch…Follow instructions for making a Ghost but swop white tissue for black. Then cut out a face shape in green card (we found a gift tag that was the perfect colour!) , draw on a face and attach with double sided tape. Do the same with some string hair and then make a hat from tissue paper by cutting two round pieces and using one for the brim and the other to make the cone and again, use double sided tape to secure.
To finish off add some holes to your pumpkin and pop in your super scary characters and some extra lollies if you like!  How easy was that!!    And the icing on the cake….If you're not going to be at home or don't want to answer the door simply leave on the porch with a sign!   Ah, now that's what I call clever!   Happy Halloween everyone.