How to…Pretty up a plant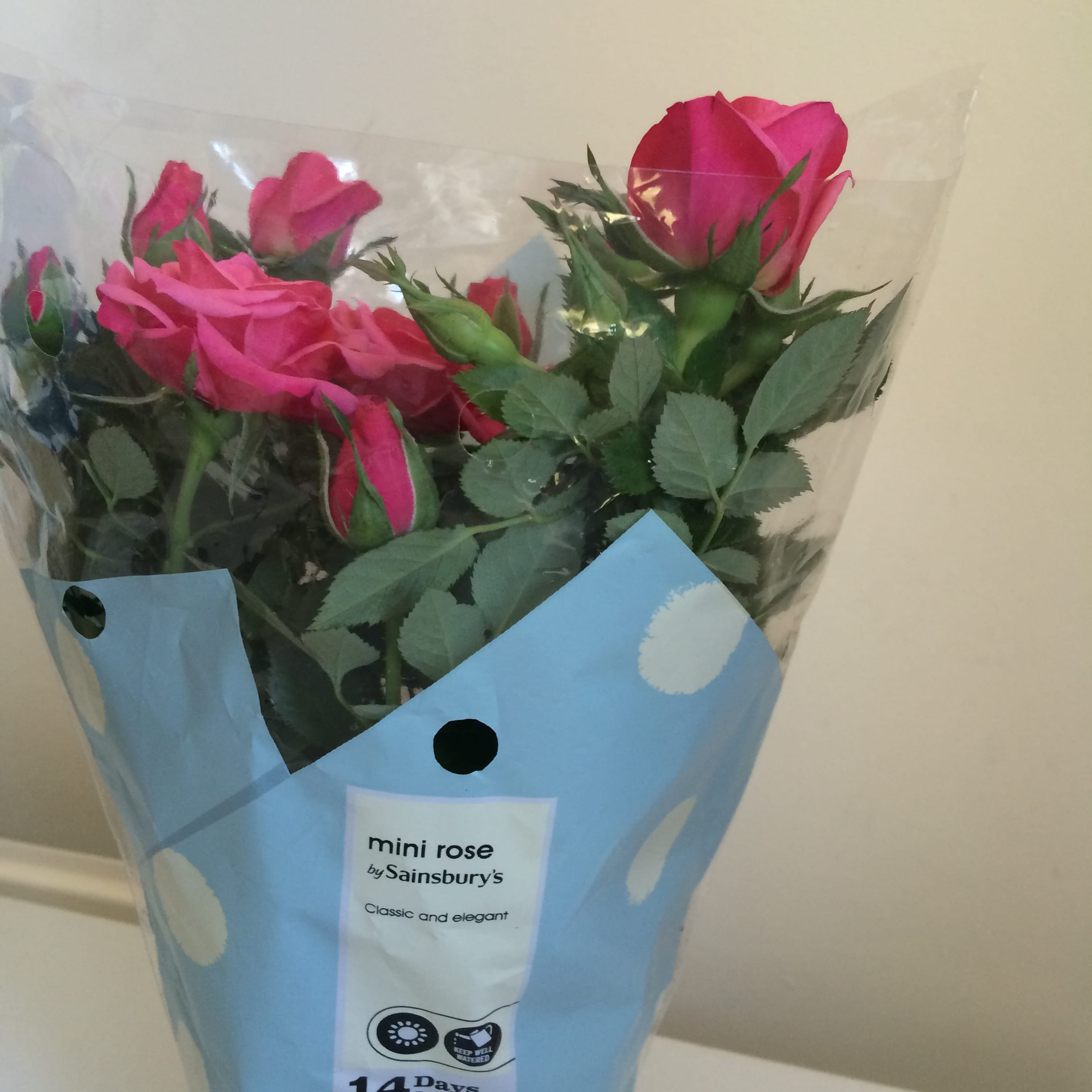 I just love old sayings, my grandma said them lots and so I'm often reminded of her when hearing them. Recently, one saying popped up in my head when prettying up a plant…"You can't make a silk purse out of a sows ear" . It made me smile and I wondered if my gran was around today she'd say that indeed you can! This one's for you Grandma….
Don't dismiss a supermarket or plain potted plant as a gift….Look beyond its simple packaging, use a little creative flair and some basic materials and you'll have created a really pretty floral gift before you can say 'Silk Purse or sows ear'! And…unlike flowers, you can buy it in advance and keep it a day or two before getting it to its new owner so that means if you know you won't have time to purchase something on a particular day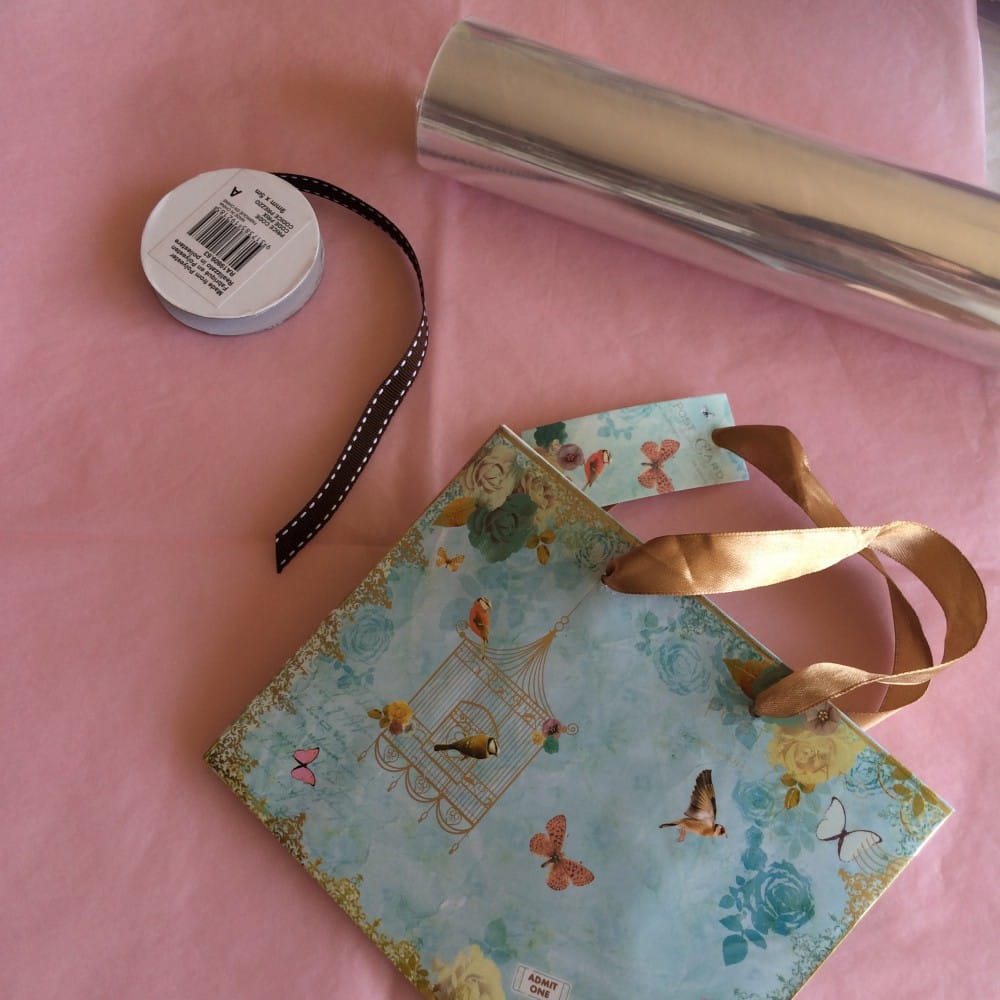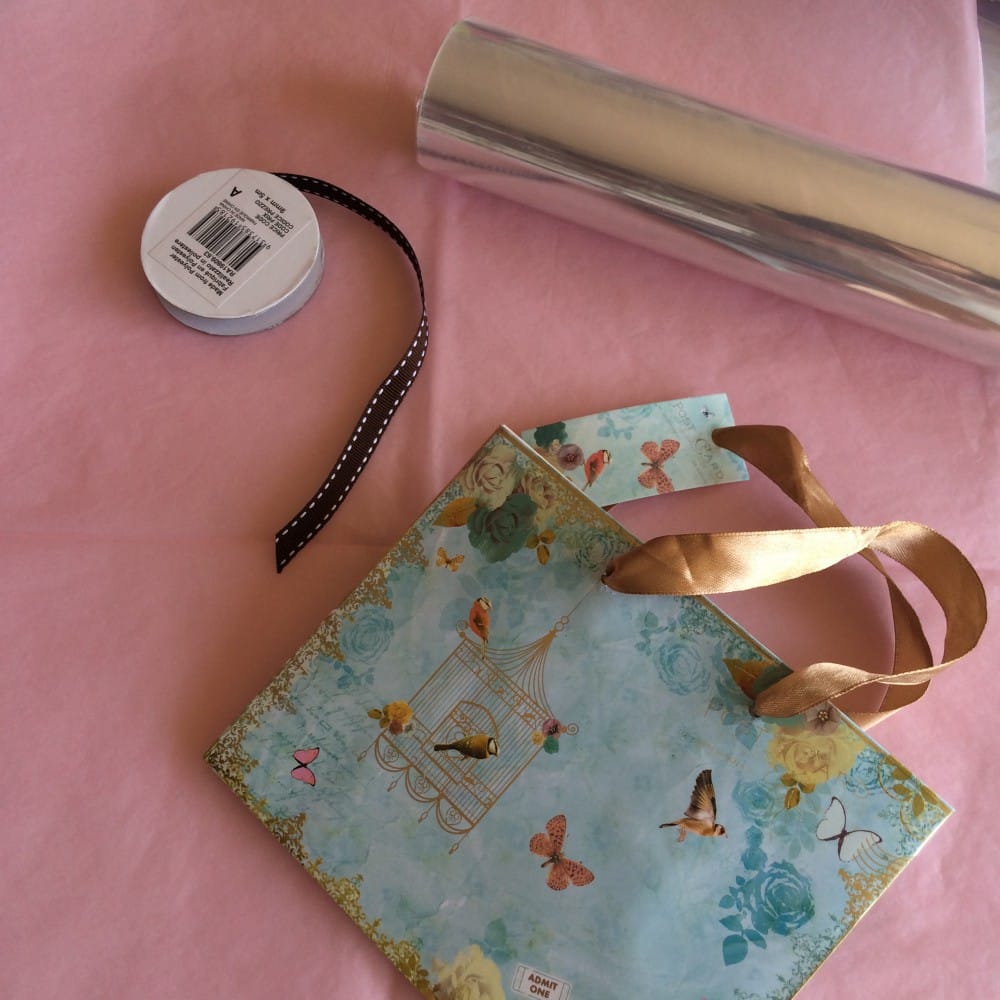 it's perfect to buy and prepare in advance (provided you water it and keep it out of direct sunlight!). So it's pretty and a time saver too….Can it get much better?!
Here's what you need:  A potted plant ~ A gift bag (we've recycled one someone gave to us previously) ~ one sheet of co-ordinating tissue ~ a piece of plain cellophane ~ Two lengths of co-ordinating ribbon (each approx 60 cm in length ).
Step one:  First, prepare your bag by removing the existing ribbons/handle from the gift bag and replace them with the longer ribbons  (this will allow you to carry the plant without squashing the flowers)
Step two:  Take your plant and remove the cellophane cover and any price tickets on it if there are any.  Then take a piece of cellophane (we've used a plain piece this time) and lay it flat, place the sheet of tissue on it and cut the cellophane so that it is just a little bit larger than the tissue.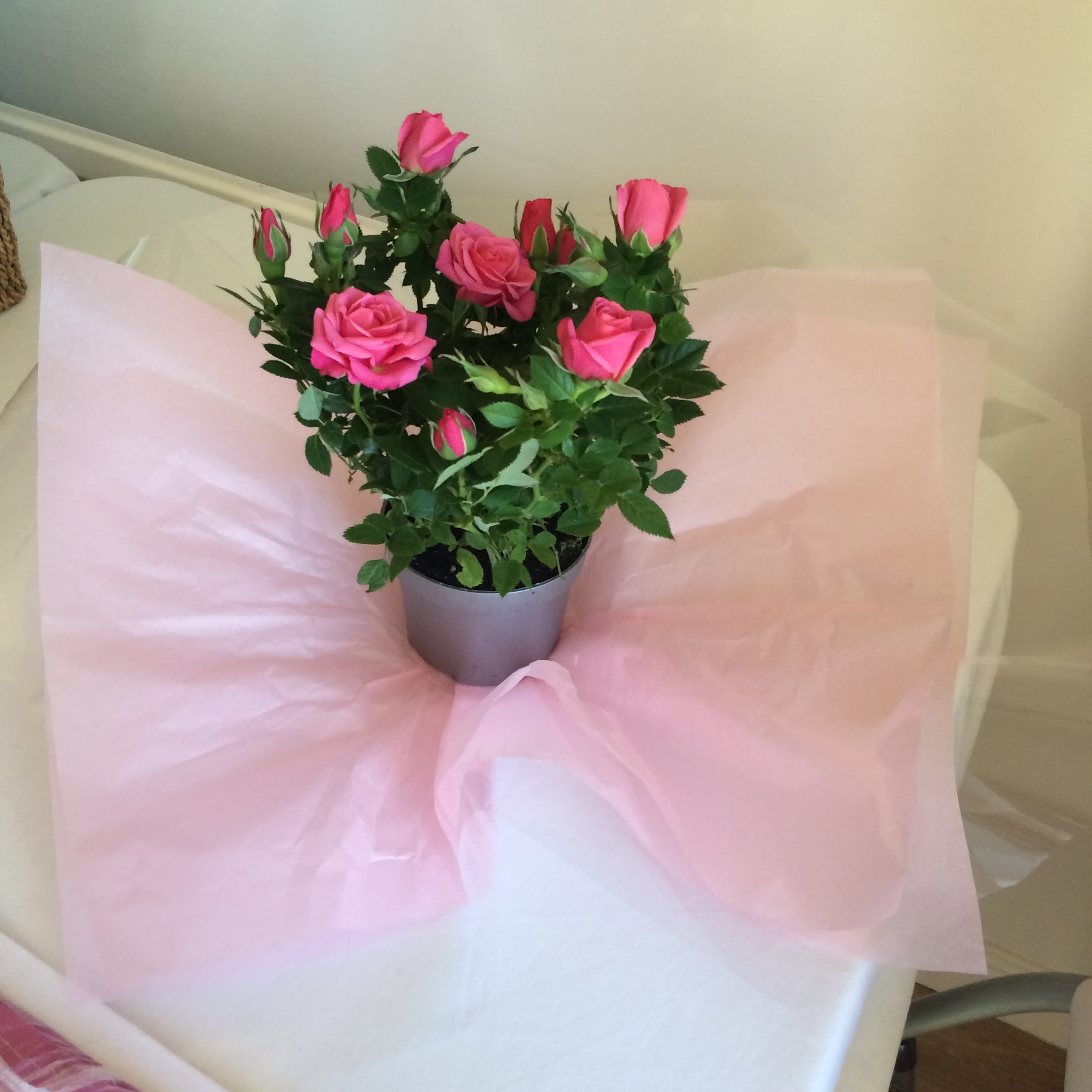 Step three:  Place the plant on the tissue and cellophane and pleat them both around the plant before placing the plant in the gift bag.
And there you have it..A perfectly pretty gift for someone special, made special by you!