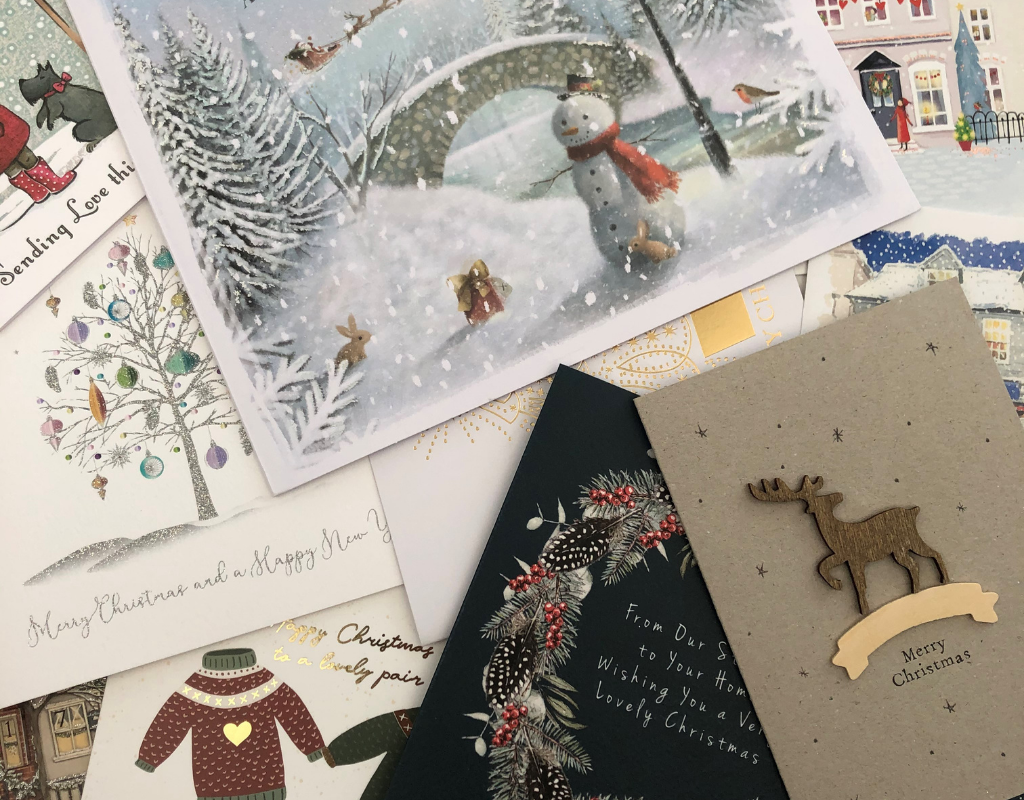 Pretty ways to Recycle used Christmas Cards…
My love of greetings cards meant I started a business selling them so it goes without saying when I get a pretty card sent to me I want to ensure it doesn't go to waste or in the waste bin!
There are so many ways you can reuse them and we've touched on this before in a previous blog but the more creative tips the merrier I say and with Christmas just behind us and many of you with used cards (and a bit of time on your hands due to the new lockdown!) we thought now would be a great time to re-visit it.
It's crafting mindfulness at its best and a great way to get ahead for next Christmas , not to mention save money and be environmentally friendly too so here's our top tips! …
Firstly…
Take a look at your cards and decide how you'd like to use them.
With so many ways you can use them it's worth deciding before hand as this means you'll be able to cut them to the right size and shape.
For example if you want to use them as gift tags then you will need to leave enough space to be able to punch a hole to thread ribbon or twine through so just bare that in mind or if you're not sure how you want to use them or haven't time just now, then simply cut them up roughly, leaving extra space and you can adjust once you know.
Also, don't forget that useable designs and words aren't just on the front of a card, they can be inside or on the back of a card …you might be amazed at how much you can get out of just one card!
So starting with gift tags, here's a few examples of some I made earlier!!
This one was a card sent to me by a supplier and it's just so lovely…I even spotted a space to personalise it!
And what could be simpler but more lovely than the addition of a little saying on any gift…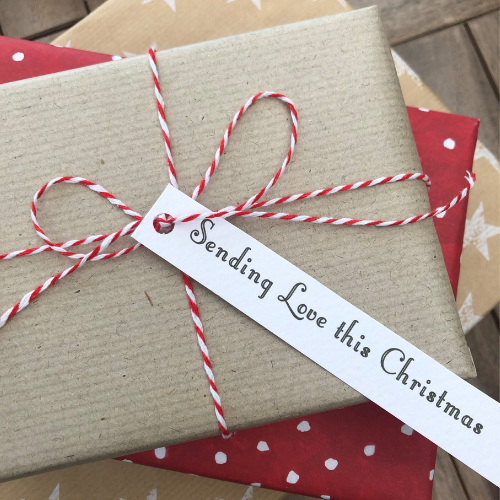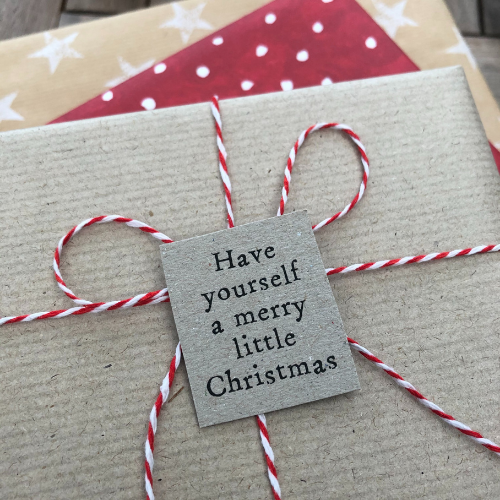 And how about a bit of collage to decorate up your wrappings?
It's such fun and you can get really creative.
Here I've turned a plain blue box I'd once been given into something super cute and quirky by simply using a paint marker to give a snowy look and then sticking on cut out card and gift wrap pieces with double sided tape and sticky pads to add interest by raising the levels of the cones and 'merry christmas' saying.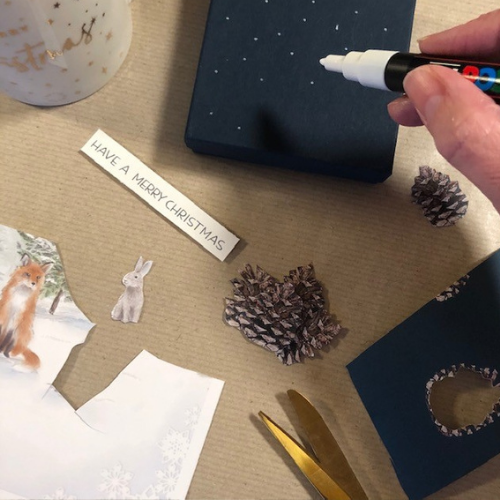 And finally…How about pimping up a plain envelope into something fabulous to put money, gift cards or lottery tickets in? So much nicer than shop bought don't you think?
Look at those squirrels…how cute is that?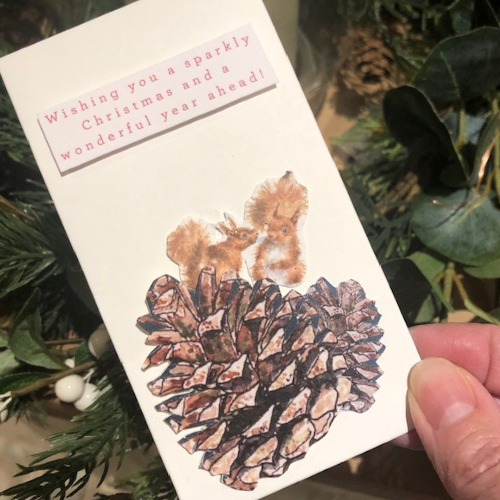 Enjoy getting creative and don't forget to take a snap, post to instagram or facebook and tag us in if you do so we can see what you've got up to and …
Please do share our blog so others can have a go too! It's easy, simply click on the button at the bottom of the page!
For more ideas, tips and first to know about what we're up to don't forget to sign up for our newsletter at www.moreprettythings.co.uk